Send delivery order emails to GetSwift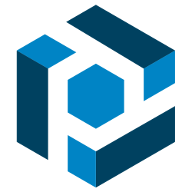 Automatically create a GetSwift delivery job from orders received by email
GetSwift is a powerful Delivery Management System that allows you to manage and dispatch your delivery fleet. Parseur can extract text from any of your mails. Bringing the two together, you can automatically create a new job in GetSwift every time you receive a new order by email.
What's more, Parseur comes loaded with hundreds of ready-made templates to automatically extract orders from the most common ordering platforms: Grubhub, Eat24, Delivery.com, Chownow, Clorder, Eatstreet, Wix restaurant, Beyond Menu, Menufy and more!
How this Email to GetSwift integration works
A new email notification is received in your Parseur mailbox
Parseur extracts the order information (most of the time this is automatic and you can create your own custom templates if your platform is not supported)
Parseur uses the order data to create a new Delivery Job in GetSwift
What you will need
Parseur integrates natively with GetSwift.
To use this integration you will need:
Read more: how to set up GetSwift with Parseur.
What is Parseur?
Parseur is a powerful document processing software to extract text from emails, PDFs and documents and automate your workflow. All Parseur features.
What is GetSwift?
GetSwift is a delivery management software for real-time route optimization and tracking in a smart, simple interface. More about GetSwift.