Create a database item in Notion from emails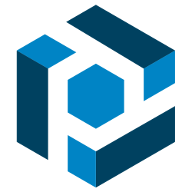 In this article, you will learn how to create a database item automatically in Notion from your emails with the integration of Parseur.
Notion has a minimalist interface where you can just drag and drop items on the workspace. It is a no-code software just like Parseur, which allows for flexible workflow on task management. Notion is free to start with for personal use.
Notion has three main components:
Team Wiki
Projects & Tasks
Notes & Docs
Why should you integrate Parseur with Notion?
Parseur is a powerful data entry automation software that facilitates the data extraction process from emails, PDFs and spreadsheets. The parsed data can then be downloaded or exported in real time to any application of your choice via Zapier.
Using Parseur together with Notion you can extract text from emails and documents and send it to your Notion workspace automatically.
Notion is a very flexible solution that makes it easy to adapt to your business. Our customers use the integration of Parseur and Notion to:
Import Google alerts
Track orders for an e-commerce shop
Follow up with leads
Track user requests and tickets
And, so much more!
How does this email to Notion integration work?
The integration can be summarized in three main steps as follows:
A new document is received in your Parseur mailbox
Parseur extracts the specific data and sends the data to Zapier
Zapier creates the items in Notion automatically
To use this integration, you will need:
A Parseur account
Your Notion account
A Zapier account
We will take the case of a real estate agency that receives many leads and customers' details in their mailbox on a daily basis. For example, the real estate broker receives an email tour request from StreetEasy. They have to extract the specific information from the email (lead's contact details, property details) and create a new item for it in Notion so that they can assign the task to their team.
The emails come from different real estate platforms or third-party websites and in different formats. The real estate agent has to manually go through their emails, filter out specific information, and input it manually in Notion.
With an email parsing tool like Parseur, they can save countless hours of manual work and have an automated workflow process in place.
Step 1: Create your free Parseur account to receive your email
Parseur is free to start with and you get access to all features!
Create my Parseur account
Having a powerful no code parsing tool can help you automate your business, saving you countless hours of manual work.
Your account will be created within seconds. You will then be asked to create your mailbox to receive all your emails.
Step 2: Forward the email to your Parseur mailbox
We recommend that you create an auto-forwarding rule to forward all your emails automatically to the Parseur mailbox.
Step 3: Extract the data from your email
One of the most popular and key features of Parseur are the ready-made templates (for real estate, food ordering and more industries).
You can also create your own custom templates with Parseur very easily.
Your parsed results will look like this: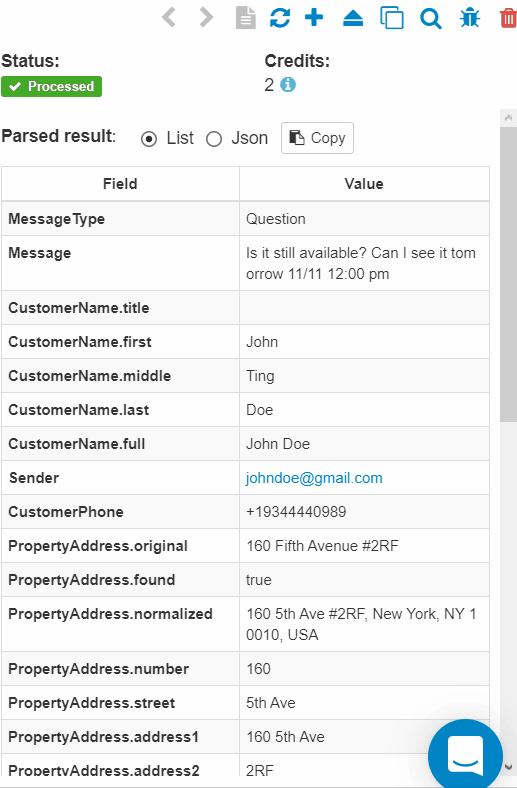 Step 4: Configure Zapier export the extracted data
Go to "Export", click on "Zapier" and search for "Notion" and click on "Create Zap" where you will be redirected to your Zapier dashboard.
Step 5: Connect Zapier with Parseur
Select your Parseur account and mailbox so that Zapier can retrieve your parsed email data.
Step 6: Connect Zapier with Notion
Zapier will ask you to log into your Notion account as well.
In order to connect Zapier with Notion, you will need to generate a secret token from your Notion's workspace.
Go to your account and click on "integration" and "develop my own integrations"
This will redirect you to the integration platform where you will be able to add Zapier as a new integration and generate the token.
Copy and paste the integration token into your Zapier dashboard and you will be able to connect with your Notion account. From there, you can use the parsed email data to customize the item that will be created automatically in Notion.
Note: If your workspace is not appearing in the dropdown, you will need to share the database in Notion with your internal integration (Zapier).
Step 7: Send a test review from Zapier to Notion
With Zapier, you can send a test trigger to check if the database item has been created automatically.
As you can see in the screenshot above, the lead's details have been sent automatically to Notion.
From now on, every email that you send to the Parseur mailbox will be automatically extracted and exported to Notion.
Here at Parseur, we have been huge fans of Notion since last year. Like us, they are a no-code software aimed at helping businesses reduce their manual processes. We have been using Notion as our single source of hub for all our internal documents and tracking. Notion enables the Parseur team to have a shared view of progress on our weekly tasks and updates.
Don't hesitate to contact us via the chat if you have any difficulties in integrating Parseur with Notion!
What is Parseur?
Parseur is a powerful document processing software to extract text from emails, PDFs and documents and automate your workflow. All Parseur features.
What is Notion?
Notion is an all-in-one workspace to plan and organize your tasks with your teams. Founded in 2018, Notion has become one of the best productivity tools on the market. Notion's flexible structure allows you to create pages and different views within the tool enabling members to share and assign documents. More about Notion.
What is Zapier?
Zapier is a cloud automation tool that connects apps together. You can connect two or more apps to automate repetitive tasks without coding or relying on developers to build the integration.