Send data received by email to Zonka Feedback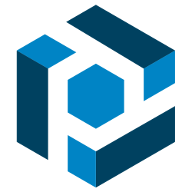 Send an email survey or SMS survey with extracted data from your documents
Zonka Feedback is a multi-channel customer feedback platform that allows you to collect, measure and analyze customer satisfaction. You can even receive real-time reporting helping you to improve the user experience of your clients.
Parseur is a no-code tool that enables the data extraction from documents with zero parsing rules. By combining those two applications together, you can easily export the parsed data to Zonka Feedback via Zapier automatically.
Our customers use the integration of Parseur and Zonka Feedback to:
Create and send email surveys to their customers
Create and send SMS surveys to their leads
Extract specific information from feedback received
How this Email to Zonka Feedback integration works
A new email notification is received in your Parseur mailbox
Parseur extracts the relevant information and sends the data to Zapier
Zapier sends the data to your Zonka Feedback account
What you will need
To use this integration you will need:
What is Parseur?
Parseur is a powerful document processing software to extract text from emails, PDFs and documents and automate your workflow. All Parseur features.
What is Zonka Feedback?
Zonka Feedback is a customer feedback and employee feedback survey app. Create and customize stunning surveys and feedback forms and take feedback on multiple channels - Kiosks, iPads, Android Tablets, Smartphones, Emails, SMS, Website, QR Code and more. More about Zonka Feedback.
What is Zapier?
Zapier is a cloud automation tool that connects apps together. You can connect two or more apps to automate repetitive tasks without coding or relying on developers to build the integration.