Create sales receipts in QuickBooks from PDF invoices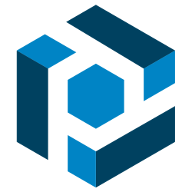 In this guide, you will learn how to create sales receipts automatically in QuickBooks accounting software from PDF invoices using Parseur.
Manual data entry tasks take hours to complete and minimize growth and productivity. In the past, keying invoice data in QuickBooks was not automated and was completed by hand, but as your business evolves, so does the volume of invoices. For example, let's say that you receive a PDF invoice from suppliers. Wouldn't it be easier if there could be an automated workflow to create the sales receipts in QuickBooks automatically?
What is Parseur?
Parseur is a powerful document processing software to extract text from emails, PDFs and documents and automate your workflow. All Parseur features.
What is QuickBooks?
QuickBooks is an accounting software package developed by Intuit. Create invoices, organize your expenses, maintain cash flow, generate profit and loss reports with QuickBooks. More about QuickBooks.