How to Convert PDF to Google Sheets?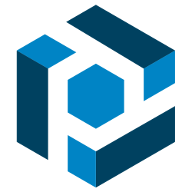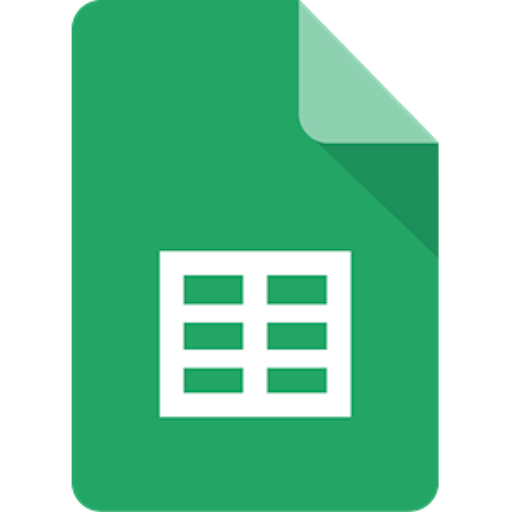 Do you need to import data from PDFs into Google Sheets? Sending data or information to Google Sheets is popular among businesses, and the data comes from different documents and sources. Usually, data is exported to Google Sheets manually or using an automated tool to save time and resources.
Parseur's PDF to Google Sheets integration makes the process quick and easy, allowing you to automate the conversion of PDFs into structured data in Google Sheets. In this article, we'll explain the best ways to convert PDFs to Google Sheets without any coding knowledge, show you how to set it up, and offer some tips for getting the most out of this powerful tool.
Why convert PDFs to Google Sheets?
More than 5 million businesses worldwide use G Suite on a daily basis. PDF and Google Sheets are used widely – for example, an e-commerce store that needs to send information from order confirmations to Google Sheets daily to share with its team.
Building an automated workflow to Google Sheets helps save time and money.
Challenges with extracting data from PDF files manually
If you have to retrieve information from a single document, you can do it manually. But, if you have hundreds of PDF files to go through, it could be time-consuming and lead to many errors during the data extraction process.
Extracting text from PDF is one thing, and adding them to a Google spreadsheet is another tedious manual data entry task.
If you think that extracting data from PDF files is challenging, try extracting tables manually.
Methods to convert PDF to Google Sheets
With the right PDF to Google Sheets converters, you can easily extract text and tables from documents and send the parsed data automatically to a Google spreadsheet.
Let's take a look at the best ways to retrieve information from documents and integrate them into a Google spreadsheet.
Convert PDF to Google Sheets using Google docs
Google doc is one of the most popular and most-used tools for sharing and collaborating with other users. Google docs can recognize text in PDF documents.
Upload the PDF to Google Drive
Open the PDF with Google doc
Copy and paste the data into a Google spreadsheet
Quite simple - isn't it? Google docs are suitable for basic and simple text PDF files only. If you have a complex invoice with tables and several data fields or a scanned PDF, it won't be able to extract the data in a proper format.
Convert PDF to Google Sheets using online PDF converters
Online PDF converters such as Cloud convert, Tabula, or PDFTables work best when you don't have specific requirements. Those online tools will extract data in one go - then, you'll have to filter out what you need and copy-paste them onto a Google spreadsheet.
Convert PDF to Google Sheets using PDF parsers
Not only can PDF parsing tools extract data automatically, but they also integrate with Google sheets and other tools seamlessly. You can easily create an automated workflow from the moment you receive the PDF file till the data is sent to a Google spreadsheet.
Some PDF parsers require coding knowledge while others such as Parseur are perfect for those who are not tech-savvy.
Can I convert PDF to Google Spreadsheets for free?
Yes, several online PDF converters are available for free. However, if you have specific requirements, then they might not work for you. Parseur has a free plan with all the features available.
PDF to Google Sheets with Parseur
As a powerful PDF parsing tool with an OCR engine, Parseur enables you to automate data extraction from PDFs easily and quickly and export to Google Sheets. With Parseur, you can save countless hours of manual data entry tasks with zero coding knowledge.
Parseur also uses Zonal OCR and Dynamic OCR to ensure that all your data is captured.
How to Convert PDF to Google Sheets?
Whether you are in the food delivery industry, real estate, e-commerce, or any other industry, transferring data to Google Sheets is more or less a part of your process.
Let's take the case of Jack, who owns a coffee shop, where customers can order online and receive home delivery. Once a customer places his orders on the e-commerce website, a sales order is generated and sent to Jack in PDF format. Jack then manually copies and pastes the information (items list, customer's name and contact details, delivery address) to a Google spreadsheet where he can assign deliveries to his drivers.
This whole process is not only time-consuming but mundane as well, especially if you have PDF tables and receive hundreds of orders daily!
What if this whole process could be automated?
FAQ
Can you scan a PDF and convert it to Google Sheets?
Yes. Parseur can extract data from scanned documents easily and export the parsed data to a Google spreadsheet.
Can I edit a PDF into Google Sheets?
No. But, you can convert the PDF to Google Sheets and then edit the data.
Can I upload a PDF to Google Sheets?
Yes, you can upload it to Google Docs and then copy-paste the data to Google Sheets manually. Or, you can use Parseur as a PDF to Google Sheets converter.
What is Parseur?
Parseur is a powerful document processing software to extract text from emails, PDFs and documents and automate your workflow. All Parseur features.
What is Google Sheets?
Google Sheets is the #1 online spreadsheet application. It features advanced data manipulation and collaborative features, making it the go-to solution for storing, analyzing, and sharing tabular data in your company. More about Google Sheets.