Convert emails into ConnectWise Manage tickets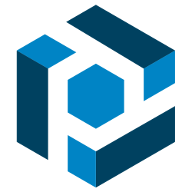 Create ticket in ConnectWise Manage from data received by email
ConnectWise Help Desk platform allows you to manage every aspect of your IT organization, from answering user requests to performing preventive and corrective maintenance following ITSM best practices. Sometimes, an action has to be initiated when a new email is received.
This is where Parseur comes in. Parseur converts emails into structured data. Bringing Parseur and ConnectWise together, you can automatically extract text from emails to create or update a ticket in ConnectWise. It'll free your IT staff from the copy/paste treadmill of syncing the support mailbox with your ticketing tool and let them focus on value added activities.
Parseur integration with Connectwise Manage allows you to:
Create or update ticket
Create or update company
Create contact
Create ticket note
For example, here are a few examples of how our users use Parseur and ConnectWise:
Create a ticket when a user ask for support by email and/or via a webform
Update a ticket when a user replies to an email conversation
Create a ticket when a monitoring system sends an alert via email
Using Parseur, you can extract text from any email and sync it with your Help Desk platform in real time automatically. Stop manually copying and pasting information and take your IT Support automation to the next level. The time you save by setting up autonation can reduce your TCO by an order of magnitude!
How this Email to ConnectWise integration works
A new email notification is received in your Parseur mailbox
Parseur extracts the relevant information and sends the data to Zapier
Zapier sends the data your ConnectWise Account to create (or update) a ticket or contact
What you will need
To use this integration you will need:
What is Parseur?
Parseur is a powerful document processing software to extract text from emails, PDFs and documents and automate your workflow. All Parseur features.
What is ConnectWise Manage?
ConnectWise Manage is the leading business operating system for IT service providers, MSPs, integrators & developers. It offers a complete Help Desk platform to support your IT organization leveraging business automation. More about ConnectWise Manage.
What is Zapier?
Zapier is a cloud automation tool that connects apps together. You can connect two or more apps to automate repetitive tasks without coding or relying on developers to build the integration.