Automatically create contacts in HubSpot CRM from emails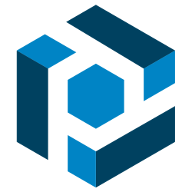 HubSpot CRM is a free but full featured CRM system targeting small to medium companies. Parseur is a powerful document parsing tool to extract text from emails and PDFs automatically within seconds. Bringing the two together, you can automatically create a contact in your HubSpot CRM.
How does HubSpot CRM work?
HubSpot is an inbound marketing tool that helps you to attract and convert more leads quickly and efficiently. The HubSpot CRM is a united platform providing you with all the prerequisite tools needed to close a deal with a potential customer. Hubspot was founded by Brian Halligan and Dharmesh Shah in 2006.
Building meaningful relationships with your prospects is essential in any business and with HubSpot, you can achieve this. With the dashboard you can create new contacts, have a broad overview of your sales pipeline or chat in real time with leads.
As a CRM and sales hub, HubSpot comes with an extensive amount of free resources and training to help you in your sales journey. The tool also works with various email provides such as Outlook, Gmail, or Office 365. It's easy to keep track as everything is found in only one platform and you can also assign tasks to your sales team.
For a startup or a small business, HubSpot CRM is a great tool to start with. It has a free plan and its pricing starts at $45 per month.
Integrating Parseur with HubSpot CRM to automate the sales pipeline
Keeping track of new leads can be time-consuming especially if you receive hundreds of leads on a daily basis in your mailbox. With Parseur, new contacts can be created automatically in HubSpot CRM without any manual intervention. Having an email parsing tool at hand will help you to be more productive as your business grows and Parseur will definitely be an added value to your marketing stack.
Our customers send email data to HubSpot CRM to:
create a contact after a user registers on their website
create a deal after a user performs a purchase
update a company after a user signs up
For the purpose of this article, let's take the example of someone who owns a VIP Movie Star Concierge Service and receives requests on his website. Sometimes he has to create a new contact in the CRM and sometimes to update the contact information. Manually creating a lead in a CRM tool is a repetitive process and can be prone to human errors. Using Parseur you can extract text from any email or document and send it to HubSpot in real-time as perfectly structured data via Zapier.
How this Email to HubSpot CRM integration works
The three steps below summarise the integration between Parseur and HubSpot:
A new email notification is received in your Parseur mailbox
Parseur extracts the relevant information and sends the data to Zapier
Zapier sends the data to your HubSpot CRM account
To use this integration you will need:
A Parseur account with a configured mailbox
A free HubSpot CRM account
A Zapier account with a Zap between Parseur and HubSpot set up
Step 1: Create your free Parseur mailbox to receive the email
Sign up for Parseur today and get access to all the features for free.
Once your account has been created, create your Parseur mailbox
Note: Parseur works with different types of industries and thus, has ready-made templates for various document processing use cases such as real estate, food ordering or Google alerts.
Step 2: Forward the email to your Parseur mailbox
The email will arrive in your Parseur mailbox in less than 10 seconds.
Step 3: Extract the specific data from your email
Highlight the data fields that you need and create a custom template for them. Parseur is a no-code and template-based tool where zero coding knowledge is required.
Step 4: Connect Zapier with Parseur
Go to "Export", click on "Zapier" and search for "HubSpot CRM" and click on "Create Zap"
This will redirect you to your Zapier dashboard. Select your Parseur account and mailbox so that Zapier can retrieve the parsed data.
Step 5: Connect Zapier with HubSpot CRM
You'll need to give permission to Zapier to connect with your HubSpot account for the integration process.
Once connected, choose "create or update contact" as the action event which will be the trigger in Zapier.
From there, you will be able to use the extracted data from Parseur and customize the fields to create a new contact in HubSpot.
Step 6: Send a test from the Zapier dashboard to HubSpot CRM
You can send a test from the Zapier dashboard to check if the parsed results have been sent correctly to HubSpot.
From now on, every email that you send to this specific mailbox will be automatically processed and exported to HubSpot via Zapier. Pairing Parseur and HubSpot will provide you with an automated and seamless workflow process and thus, helping you save countless hours of time and resources.
What is Parseur?
Parseur is a powerful document processing software to extract text from emails, PDFs and documents and automate your workflow. All Parseur features.
What is HubSpot CRM?
HubSpot CRM is a Free, easy to use CRM system targeted for companies with 10-1,000 employees. HubSpot eliminates manual work and actually helps your sales team sell. The HubSpot CRM allows you to keep all your contacts in one centralized, customizable database, automatically logs every interaction for you, and crawls the internet for you, keeping track of over 13M companies (and growing). More about HubSpot CRM.
What is Zapier?
Zapier is a cloud automation tool that connects apps together. You can connect two or more apps to automate repetitive tasks without coding or relying on developers to build the integration.