Turn emails into Google Calendar appointments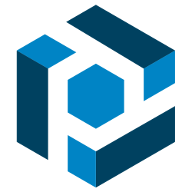 Create an event in Google Calendar when you receive an email
Google Calendar is widely used in many small, medium and large companies to plan and organize day-to-day business life. Parseur is a powerful email parser that can extract text from any mail, attachment or web page. Bringing the two together, you can automatically create events in your calendar based on information received by email.
For example our customers send email notifications to their Google Calendar to:
Add appointments with their customers confirmed on third party websites
Update availability of their properties based on bookings from Airbnb
Add follow-up reminders for leads reached out by email
Using Parseur, you can extract text from any email and add it into your calendar in a few clicks. Stop manually copy/pasting emails into your calendar to manage your appointments. Instead, automate your workflow and free up some time to work on developing your business!
How this incoming Email to Google Calendar integration works
A new email is received in your Parseur mailbox
Parseur extracts the relevant information and sends the data to Zapier
Zapier creates an appointment in your Google Calendar
What you will need
To use this integration you will need:
A Parseur account with a configured mailbox
A Google Calendar account
A Zapier account with a Zap between Parseur and Google Calendar set up
What is Parseur?
Parseur is a powerful document processing software to extract text from emails, PDFs and documents and automate your workflow. All Parseur features.
What is Calendar?
Google Calendar is a time-management and scheduling calendar service developed by Google. More about Calendar.
What is Zapier?
Zapier is a cloud automation tool that connects apps together. You can connect two or more apps to automate repetitive tasks without coding or relying on developers to build the integration.