Send delivery order emails to onfleet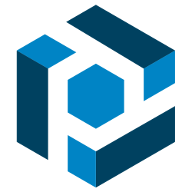 Automatically create an onfleet delivery task from orders received by email
Onfleet is a powerful Delivery Management System that specializes in local delivery management. Onfleet allows you to manage and analyze your delivery operations. Parseur can extract text from any mail, attachment or web page. Bringing the two together, you can automatically create a new task in onfleet every time you receive a new order by email.
What's more, Parseur comes loaded with hundreds of ready-made templates to automatically extract orders from the most common ordering platforms: Grubhub, Eat24, Delivery.com, Chownow, Clorder, Eatstreet, Wix restaurant, Beyond Menu, Menufy and more!
How this Email to onfleet integration works
A new email notification is received in your Parseur mailbox
Parseur extracts the order information (most of the time this is automatic and you can create your own custom templates if your platform is not supported)
Parseur sends the data to Zapier
Zapier creates the new task in onfleet
What you will need
To use this integration you will need:
What is Parseur?
Parseur is a powerful document processing software to extract text from emails, PDFs and documents and automate your workflow. All Parseur features.
What is onfleet?
Onfleet is a leading delivery management solution that helps businesses around the world assign and track their local deliveries, communicate with their drivers and customers, and rapidly scale their delivery operations. More about onfleet.
What is Zapier?
Zapier is a cloud automation tool that connects apps together. You can connect two or more apps to automate repetitive tasks without coding or relying on developers to build the integration.