Send a custom reply email automatically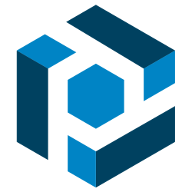 Automate your business by sending custom replies to specific incoming mails
At Parseur, many of our customers want to send a custom reply mail for some specific emails they receive. They don't want the email sent to be a generic one. It should contain information extracted from the incoming email.
There are many of such use cases. The most common we've seen are:
sending a "thank you" email after completing an online purchase including a recap of the order
confirming the subscription to a newsletter by greeting the user by name
sending the link to a free e-book or white paper after subscribing to a website
acknowledging the reception of a contact request
Using Parseur, you can extract text from any email and use it to send a fully customized reply. Stop manually sending thank you emails. Instead, automate your workflow and free up some time to work on growing your business!
How this incoming Email to custom Email integration works
A new email is received in your Parseur mailbox
Parseur extracts the relevant information and sends the data to Zapier
Zapier formats the reply message and send it to the user via email
What you will need
To use this integration you will need:
What is Parseur?
Parseur is a powerful document processing software to extract text from emails, PDFs and documents and automate your workflow. All Parseur features.
What is Email?
This integration uses the Email by Zapier feature that lets you send emails with your Zapier account. More about Email.
What is Zapier?
Zapier is a cloud automation tool that connects apps together. You can connect two or more apps to automate repetitive tasks without coding or relying on developers to build the integration.