Email to Zenkit: parse email and send data to Zenkit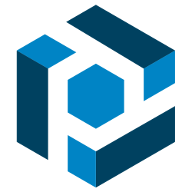 Create Zenkit items with text extracted from emails using Parseur
Zenkit is an all-in-one solution to manage your business or project and boost your team productivity. It features project management tools, a database backend, a CRM, task management features, collaboration and document management in an intuitive and user-friendly interface. Parseur is the leading email parsing platform to extract text from emails.
Combining Zenkit with Parseur, you can set up an automated data entry workflow to manage your incoming emails directly in Zenkit.
For example, using Parseur and Zenkit together you can:
update calendar with appointments made on a third party website and received by email
triage, respond and follow up on email user queries
log email notifications from monitoring systems in a Zenkit event database
How this Email to Zenkit integration works
A new email notification is received in your Parseur mailbox
Parseur extracts the relevant information
Parseur sends the data to Zapier
Zapier creates a new item in Zenkit
What you will need
To use this integration you will need:
What is Parseur?
Parseur is a powerful document processing software to extract text from emails, PDFs and documents and automate your workflow. All Parseur features.
What is Zenkit?
Zenkit is a user-friendly collaborative tool for project management, database building, and more. It allows you to switch views from table or to-do list, to Kanban, calendar, or mind map in one click. Zenkit is flexible enough to fit any workflow, and powerful enough to run your business on. More about Zenkit.
What is Zapier?
Zapier is a cloud automation tool that connects apps together. You can connect two or more apps to automate repetitive tasks without coding or relying on developers to build the integration.