Send extracted data from documents to Tableau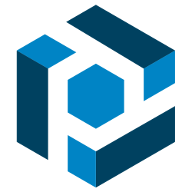 In this article, you will learn how you can send data automatically to Tableau with the integration of Parseur.
What is data visualization?
Any representation of information or data in the form of graphs, charts, lines, diagrams, infographics or any other format is called as data visualization. In any business, capturing data is primordial such as customer data, product data, employee survey data. Data visualization makes it easier for anyone to read and understand those data.
Those data can be used for various purposes such as better promotional materials, reporting, identifying trends or forecasting for the next 6 months for example.
Tableau as a data visualization tool
Founded in 2003, Tableau quickly became the most popular and powerful business intelligence tool in data visualization. With Tableau, data can be understood by anyone in an organization. Even if you are not in the tech industry, you can still use Tableau for data analysis.
Tableau has also been named as the best data visualization tool.
Products by Tableau:
Tableau desktop
Tableau server
Tableau online
Tableau mobile
Integrating Parseur with Tableau
Parseur is a powerful document processing tool to automate data extraction from emails and PDFs. The parsed data can be downloaded or exported to any application of your choice. Parseur is integrated with thousands of applications such as Zapier, Make and Power Automate.
There are different use cases on how you can use Parseur and Tableau. One use case example is a food delivery company who receives thousands of orders on a daily basis. They use Parseur ready-made templates to extract the specific data such as the customer and order details. The data is sent to Google sheets and from there, to Tableau for visualization and analysis.
How does this Email to Tableau integration work?
The integration can be summarized in 3 main steps as follows:
A new document is received in your Parseur mailbox
Parseur extracts the specific data and sends the data to Google Sheets
Send parsed data from Google Sheets to Tableau
To use this integration you will need:
A Parseur account
Your Google Drive account
A Tableau account
Step 1: Create your free Parseur account to receive your email
With the free plan, you can get access to all the features for a limited amount of emails.
Create my Parseur account
Having a powerful no code parsing tool can help you automate your business, saving you countless hours of manual work.
Step 2: Choose the mailbox corresponding to your emails
For this specific use case of food delivery, we will use the mailbox "food delivery orders" so that the emails are processed automatically.
However, as you can see in the below screenshot, Parseur can parse different types of documents depending on their industries. You can also create a custom template for your emails as well.
Step 3: Forward the emails to your Parseur mailbox
The Parseur mailbox will receive the email or document within seconds.
Note: We recommend that you send the emails and documents from your original client emails such as Gmail or Yahoo directly. If they cannot be sent directly, then they can be forwarded using auto-forwarding rule .
Step 4: The email or document is processed automatically
Parseur's multi-template feature allows the automatic parsing of documents. Parseur supports various food delivery platforms such as Grubhub and DoorDash. The email parser is able to extract the following information instantly:
Customer details (name, phone number, address)
Order details (price, description, quantity)
Payment options
The parsed results will appear like this:
| | |
| --- | --- |
| pickupName | Jon Snow |
| pickupPhone | |
| confirmationCode | 007 |
| reference# | 27021650-96007 |
| orderType# | Self Delivery |
| dateTime | Jan 03, 2022, 6.15PM |
| itemCount | 3 |
| items | Avocado & Egg Whites Instructions: on a roll instead of bagel |
| dropoffDescription | Add Bacon |
| subTotal | $13.20 |
| tax | $1.26 |
| grandTotal | $14.46 |
| paymentMode | |
| time | 11:19 AM |
| source | Grubhub |
| confirmationLink | <link to order on Grubhub> |
Step 5: Export the data to Google Sheets
Parseur has a native integration with Google Sheets where you can export data using the default formula. You can check out our tutorial video below to follow the steps to send data to Google Sheets.
For the particular article, we will use the second formula as there are table items in the orders received.
Step 6: Connect Google Sheets with Tableau to send the parsed data
Tableau is integrated with Google Sheets. With the connector, you will be able to send over the data to Tableau and create a dashboard.
Go to "connectors" and choose "Google Drive"
You will have to authenticate your Gmail address and give permission to Tableau. Once connected, all your Google files will appear in Tableau. Select the correct file and click on "connect". From there you will be able to customize your dashboard to visualize the data appropriately.
As you can see in the screenshot below, at 17pm the food ordering company registered the highest total number of orders (5349). And, the number of orders keeps on decreasing till 23pm.
Data visualization and analysis is crucial for any business who is processing large volumes of data on a daily basis. It helps to see where you can bring in improvements and provide a better customer service. And, integrating with the right technology tools will automate and scale up the business.
What is Parseur?
Parseur is a powerful document processing software to extract text from emails, PDFs and documents and automate your workflow. All Parseur features.
What is Tableau?
Tableau is a platform to visualize and analyze data for a better understanding. It helps organizations to make the most of their data analysis and use them to improve their processes. More about Tableau.
What is Zapier?
Zapier is a cloud automation tool that connects apps together. You can connect two or more apps to automate repetitive tasks without coding or relying on developers to build the integration.