Create new leads in Zoho CRM from incoming emails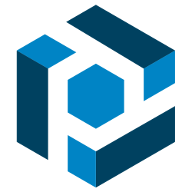 Zoho CRM is considered as the world's favorite CRM platform and one of the top-rated customer relationship software. Using Parseur, you can extract data from any email and send it to your Zoho CRM tool in real time as perfectly structured data. Throughout this article, we will outline the steps to create new leads automatically in Zoho from emails.
What is Zoho CRM?
Zoho CRM is a customer relationship management (CRM) tool that acts as a single repository for marketing, leads' conversions and sales. The software is part of Zoho corporation founded in 1996 and it serves 250,000 companies in 150 countries. The platform provides a complete overview of your sales and marketing pipeline. It's main feature is the powerful conversational AI sales assistant, Zia, where you can receive advanced reports and close more deals effortlessly. The pricing starts from $12 with a free trial.
Integrating Parseur with Zoho CRM to automate lead generation processes
Parseur is a powerful email parsing and PDF parsing tool for automating data extraction documents. The parsed data can either be downloaded or exported to Zoho CRM via Zapier.
Our customers send email data to Zoho CRM to create leads:
sent via their website or via a web form
received from a marketing campaign
consolidated from a third party lead generation service
Parseur works with different types of industries and use cases. For this article, we will take the example of a real estate business owner who receives leads' information from different platforms such as Zillow, Trulia, or Realtor. Those emails come in different formats and layouts. Before he can pass on the leads' details to his sales team, he needs to make sure that the lead is a qualified prospect.
This would typically entails the manual processes below:
going through every emails manually
extract the specific information from the email (lead's contact details, property details)
create the lead in his Zoho CRM account
assign the lead to the sales team
A time-consuming and tedious process especially when you receive hundreds of leads' details in your mailbox.
By bringing those two applications together, you can automatically add or update leads to Zoho with text extracted from emails and streamline your business process. Stop manually copying and pasting lead information and take your Zoho CRM Lead automation to the next level.
Sounds interesting? Keep on reading!
How this Email to Zoho CRM integration works
A new email notification is received in your Parseur mailbox
Parseur extracts the relevant information and sends the data to Zapier
Zapier sends the data to your Zoho account
To use this integration you will need:
Step 1: Create your free Parseur mailbox to receive your email
Parseur is free to start with all the features available. Get started today to automate your workflow.
Create my Parseur account
Having a powerful no code parsing tool can help you automate your business, saving you countless hours of manual work.
Once your account is created, you will be prompted to create your real estate mailbox in the Parseur app.
Step 2: Forward the email to your Parseur mailbox
Your email should arrive in your mailbox within less than 10 seconds. We recommend that you use the auto-forwarding rule to forward all your emails automatically to the Parseur mailbox.
Step 3: Extract the specific data from your email
Parseur is template-based with zero parsing rules and technical knowledge needed. A template is where you teach Parseur what data to extract from your lead emails by highlighting those pieces of data in a sample email. Parseur will then automatically and reliably extract data from all similar documents after that.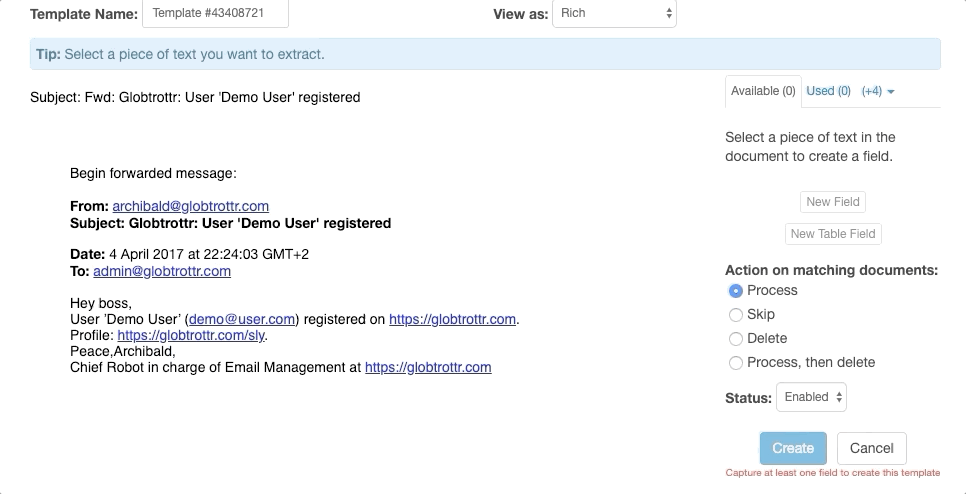 As for the real estate industry, Parseur has ready-made templates for multiple platforms and with the possibility to normalize and geolocate property addresses.
Thus, your data are extracted automatically as seen in the results below: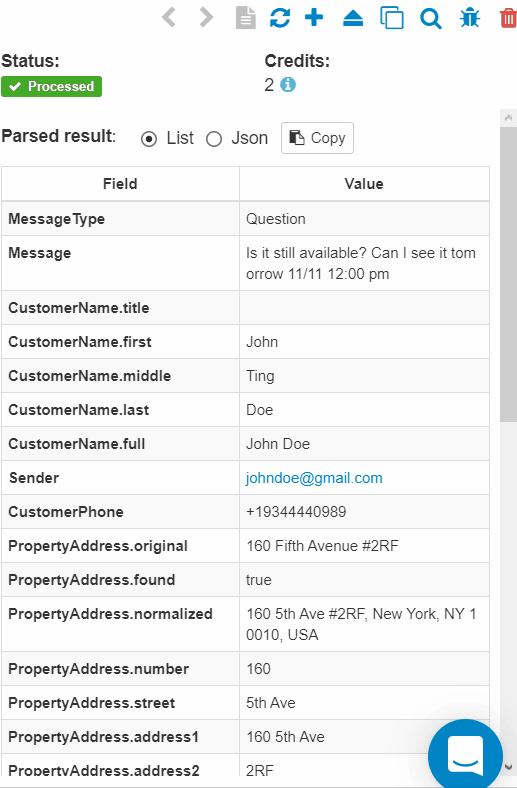 Step 4: Connect Zapier with Parseur to export the extracted data
Go to "Export", click on "Zapier" and search for "Zoho CRM" and click on "Create Zap" where you will be redirected to your Zapier dashboard.
Select your Parseur mailbox so that Zapier can retrieve your parsed data.
Step 5: Connect Zapier with Zoho CRM
Choose Zoho CRM as the "app" and create module entry as the "action event". Zapier will then ask you to log in to your Zoho account.
From there, you can use the parsed email data to customize the lead item that will be created automatically in Zoho CRM.
Step 6: Send a test review from Zapier to Zoho CRM
Once you have filled in the data fields, send a test review to Zoho CRM.
And that's it! Your parsed data is sent to Zoho CRM automatically. By automating this process from end-to-end, you're able to process your leads faster and improve your conversion rates for your business.
What is Parseur?
Parseur is a powerful document processing software to extract text from emails, PDFs and documents and automate your workflow. All Parseur features.
What is Zoho CRM?
Zoho CRM is a customer relationship management tool that helps you sell smarter, better, faster. Using the AI-powered Zoho CRM, reach out to prospects at the right moment and engage them across every channel. Zoho CRM helps businesses of all sizes close more deals the smarter way. More about Zoho CRM.
What is Zapier?
Zapier is a cloud automation tool that connects apps together. You can connect two or more apps to automate repetitive tasks without coding or relying on developers to build the integration.