How to automatically save your email attachments to Dropbox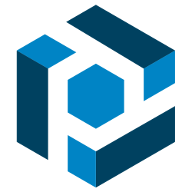 Do you receive hundreds of emails on a frequent basis that include attachments you would like to save to Dropbox? For example, you might need them backed up for archiving, auditing, or accounting. Dropbox offers a simple way to back your files up in the cloud and synchronize them across your devices.
However, manually uploading your files to the cloud is time-consuming and error-prone.
As a powerful email parser, Parseur allows you to automatically save your email attachments such as PDFs or others to your Dropbox account.
How to upload your email attachments to Dropbox?
What you will need:
A Parseur account
A Dropbox account
A Zapier account
Zapier is an automation tool that integrates Parseur with thousands of applications to set up automated workflows.
Step 1: Send Attachments to your Parseur mailbox
Create a Parseur mailbox and enable attachment processing in Parseur.
Sign up for Parseur and create your mailbox. Once your mailbox is created, click on the "fields" section and activate the attachments extra fields.
A custom email address is generated for you based on what you named your mailbox.
Forward emails that you would like to save to your Dropbox to this email address. You can also create auto-forwarding rules from your personal mailbox to your Parseur mailbox.
If you are just interested in copying attachments to Dropbox, you may only need to activate the "Attachments" extra field.
Step 2: Connect Parseur with Dropbox in Zapier
Sign in to your Zapier account or create a new Zapier account if you haven't done so yet. With Zapier, the file size to send to your Dropbox account can be up to 35MB.
Once you are logged in Zapier, click Make a Zap!
Setup Parseur as a Trigger
In the When this happens..." window, enter *Parseur.
Then select New Document Processed as Trigger Event. Click continue.
Note: If you have more than one attachment per email, choose New Table Processed and select the Attachments table.
Sign in to Parseur from Zapier.
Select your Parseur mailbox you want to connect to your Dropbox account
Zapier will retrieve the email that you sent to your mailbox. That will help Zapier figure out how the Attachments field looks like. You should be able to see the fields that contain your attachments details, they look like Attachment[0].name, Attachments[0].content_type, ...
Setup Dropbox as action
Enter Dropbox in the Do this... search box and select its icon once it appears.
Select Upload File as action event.
Connect to your Dropbox account.
Select the Dropbox folder where you want Zapier to save the attachment files.
Note: Make sure to select the url field when asked for File
You don't need to fill Specify File Name nor Specify File Extension, they will get deduced from the URL.
Zapier will then show you a recap of your Zap, click Test & Continue.
You Zap is ready!
Click Turn Zap On to enable the Zap. The attachment will be automatically copied to the folder.
Henceforth, every email attachment forwarded to your Parseur mailbox will be automatically sent to your Dropbox via Zapier. This Dropbox cloud storage integration will save you countless hours of manual uploading as you just set up an automated workflow process.
You can also use Parseur as a data extraction tool if you need to parse specific information from your emails and then send them to a Dropbox folder via Zapier. Once your email is in the mailbox, you just have to highlight the text that you want to extract and create a template for it. Then, using the same process above to make a Zap!
What is Parseur?
Parseur is a powerful document processing software to extract text from emails, PDFs and documents and automate your workflow. All Parseur features.
What is Dropbox?
Dropbox is a file hosting service that offers cloud storage, file synchronization, personal cloud, and client software. More about Dropbox.
What is Zapier?
Zapier is a cloud automation tool that connects apps together. You can connect two or more apps to automate repetitive tasks without coding or relying on developers to build the integration.