Create new LionDesk contacts from emails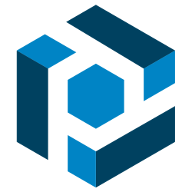 In this integration article, we will show you how to create new real estate contacts in LionDesk from emails.
The real estate market remains strong despite the pandemic and the industry is booming more than ever. In such market conditions, realtors have no choice but to adapt to those changes and meet up with the customer demand. Integrating new ways into their business processes is what will make them stand out in the market. Robotic automation is one way where real estate agents can save countless hours of manual work and focus more on closing deals quickly.
Manually inputting leads' information into LionDesk is a task that slows down the business process. As a real estate agent, your top priority remains in closing more deals quickly and efficiently. Sales and lead generation is an important aspect of your business. You have to take care of open houses or get back to potential buyers within a reasonable timeframe.
Benefits of integration Parseur with LionDesk
You can have an automated workflow from the moment you receive a new lead in your inbox till the contact is created in LionDesk.
You will no longer have to go through your emails manually
Specific data from your emails will automatically be extracted saving you countless hours of work
Leads will be created automatically in your LionDesk account
Having a powerful no code tool like Parseur at hand will only scale your business! Parseur is a powerful email parser and no code tool that facilitates the data extraction process from emails and PDFs. The parsed data can then be exported to LionDesk in real-time via Zapier.
Requirements to integrate LionDesk with Parseur
What you will need:
Your Parseur mailbox
A Zapier account
Your LionDesk account
Step 1: Create your free Parseur mailbox to collect your real estate leads
Parseur is totally and forever free for a limited number of emails sent per month, with all features enabled. Click on the link below to create your Parseur account.
Create my Parseur account
Having a powerful email parsing tool can help you automate your business processes, saving you countless hours of work.
Once your account has been created, you will be prompted to create your real estate mailbox. Choose Real estate leads for the mailbox type.
Parseur supports multiple real estate platforms such as Trulia, Zillow, Realtor, or Apartments.com with unlimited ready-made templates.
Step 2: Forward the real estate lead email to your Parseur mailbox
Forward one of your leads' email to your Parseur mailbox. We recommend that you create an auto-forwarding rule to forward all your emails automatically to the Parseur mailbox.
Step 3: The leads data are extracted automatically from your emails
With the ready-made templates supporting real estate platforms, your data will be extracted automatically and within second. Read on how Parseur can extract lead data from a typical email of Zillow
Parseur will extract those specific data automatically from your emails:
Contact details: name, phone, email, credit score
Property details: address, price, description
Type of enquiry: message, tour request, new lead etc.
Lead source: zillow, trulia, realtor, hotpads
You can also create custom templates with zero parsing rules needed as Parseur is template-based.
Your parsed results will look like this: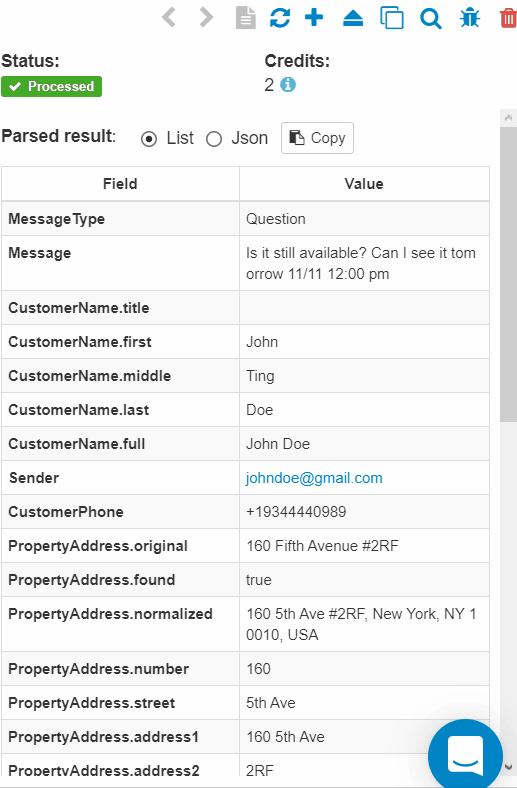 Step 4: Connect Zapier with LionDesk to export the extracted data
With Zapier, you can connect two or more apps to automate repetitive tasks without coding or relying on developers to build the integration.
Go to "export", click on "Zapier" and search for LionDesk
Click on "create zap" which will bring you to your Zapier dashboard.
Step 5: Connect Zapier with Parseur
You will be asked to sign in to your Parseur account and choose the mailbox so that Zapier can retrieve the parsed email data.
Step 6: Connect Zapier with LionDesk
Zapier will prompt you to log into your LionDesk account. Select "Create Contact" as the Action Event.
Customize the data fields using the extracted data from Parseur.
Step 7: Send a test trigger to LionDesk from Zapier
You can check if the integration from Parseur to LionDesk has been successful by sending a test trigger via Zapier.
Automate your lead management workflow with Parseur today! This integration will take your business to the next level and help you save countless hours of manual work.
What is Parseur?
Parseur is a powerful document processing software to extract text from emails, PDFs and documents and automate your workflow. All Parseur features.
What is LionDesk?
LionDesk is a featured customer relationship management tool for real estate agents, brokers and mortgage agents. It is explicitly designed for real estate use as it offers transaction management, lead generation, power dialer and integrations with various real estate platforms and applications. More about LionDesk.
What is Zapier?
Zapier is a cloud automation tool that connects apps together. You can connect two or more apps to automate repetitive tasks without coding or relying on developers to build the integration.