How to convert multiple PDF files to Excel?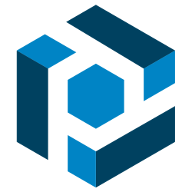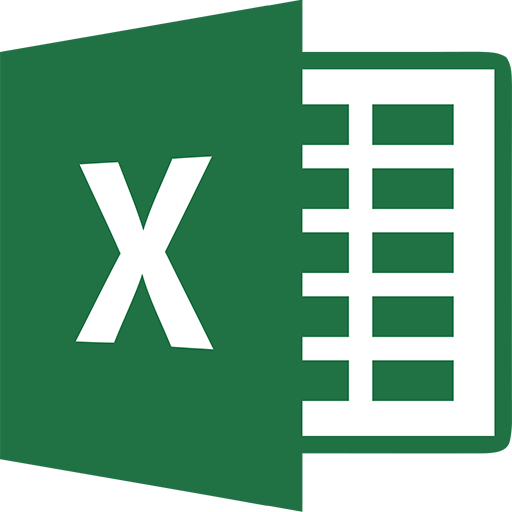 If you've stumbled across this article, chances are that you've been looking for a way to automatically convert PDF to Excel. Although there are hundreds of PDF converter tools available, none of them might meet your requirements and manually extracting data from PDFs is time-consuming.
With Parseur, you can automate the process of converting PDFs into Excel spreadsheets, saving you time and improving your data accuracy. Whether you're a business owner, analyst, or data entry specialist, Parseur's PDF to Excel integration is a must-have tool for streamlining your workflow and maximizing your productivity.
Let's look at how you can quickly save several PDF documents to Excel using the most advanced PDF to Excel converter on the market.
Why should you convert PDF to Excel?
PDF files are great for document sharing, but they aren't always the best option for data analysis. Converting a PDF to Excel is a great way to make your PDF documents more useful and accessible.
However, manually copy-pasting data from PDF to an Excel spreadsheet is a big no-no. You can do it for 1 single document but not for hundreds of PDFs. It will be time-consuming and tedious.
The best way to transfer data from PDFs to Excel would be to use an automated PDF converter tool.
Questions to ask before choosing the best PDF to Excel solution
Before selecting a PDF converter, here are some important considerations:
PDF documents can be created using Microsoft Word, scanned, or imaged files, among other methods. Knowing the format of your papers is crucial because not all PDF to Excel programs can be used with scanned documents.
How many documents are you looking to extract data from? If you have a huge amount of data, the free tools may not be suitable for you.
Can you convert PDF to Excel for free?
Yes, there are many free online PDF to Excel converters that can quickly convert a single document. But those PDF converters only work best when you have a simple PDF document.
But what happens when you have hundreds of PDF invoices or product listings to extract data from and export them to Excel Sheets? It can get even more challenging if you have tables in your PDF files.
An automated PDF parser with an OCR (optical character recognition) engine can help here.
Parseur: A PDF to Excel OCR
Parseur is a PDF parsing tool that automates data extraction from PDF files instantly. The main difference between Parseur and other PDF converters is that Parseur has a powerful OCR engine integrated.
With Parseur, you can easily:
Extract data from different document layouts easily
Extract text from scanned documents
Use Zonal OCR and Dynamic OCR to capture the data
Convert PDFs to Excel automatically
All those actions are done without any coding knowledge. Yes, you've heard it correctly!
You just need to teach Parseur which data to extract and where to export the parsed data. Let's see how it's done.
How to convert PDF to Excel?
Parseur can extract data from all PDF documents irrespective of the industry you are working in. You can either use our built-in templates or create a custom one for your PDF.
Real-life example: Invoice data capture
We'll take the example of Marc who works in the accounting field. With more clients, Marc's firm is expanding, but so is his workload. He has a mountain of PDF invoices from his clients to sort through at the end of the month. To work on reconciliations and other tasks, he needs to export certain data from those invoices to an Excel spreadsheet.
Previously, Marc was extracting data from a single PDF document using a free PDF converter program. He would then go through the process again with a different document. But now that he's getting so many PDFs at once, he has to filter the data that he needs and doesn't need. It's taking a lot of time, and he has deadlines with all of his clients.
Marc then turned to Parseur and was able to automatically capture data from the PDF files within a few clicks.
Step 1: Create your PDF to Excel tool
Parseur is free to start with all the features available. Create your account and choose the correct mailbox depending on your industry. If you have specific requirements, we recommend you choose the option "Invoices".
Step 2: Upload the PDF document directly to your Parseur mailbox
Drag and drop the PDF to Parseur. You can also forward the documents from your personal email to Parseur.
Step 3: Teach Parseur which data to extract
Here's where we get to the fun part. Compared to other PDF parsers, you don't need to create any parsing rules. Depending on the industry that you are in, Parseur can create automatic templates.
If you need to create a custom OCR template, just highlight the data you want to extract and create data fields for them. You can also refer to our tutorial video below.
Automating data capture from documents in Parseur is as easy as point and click
The parsed results will appear like this:
Step 4: Send PDF data to Excel
There are several ways to export PDF data to an Excel file with Parseur, such as:
Downloading the Excel file as CSV or XLSX
Using Microsoft Power Automate integration
Download the Excel File as CSV or XLSX
Go to "Export" and click on "Download". You can download your data to Excel in any format that you like.
Use Microsoft Power Automate integration
Power Automate (also known as Microsoft Flow) makes it easy to send and receive data from Microsoft Office products such as Microsoft Excel. Parseur has a native integration with Microsoft Power Automate where you can insert the data into pre-selected cells in an Excel worksheet.
Once you have this automated workflow set up between PDFs and Excel, each time Parseur receives a new PDF document, it will be processed automatically and sent to the Excel spreadsheet.
Frequently Asked Questions (FAQ)
How do I convert a PDF to Excel online?
Sign up with Parseur. Drag and drop your PDF to the application. Extract the data that you need. Download the Excel file with the parsed data.
How do I bulk convert PDF to Excel?
Upload all your PDF documents at once in the Parseur app. The documents will be processed and sent to Excel automatically.
What is the best software to convert a PDF to Excel?
If you are looking to convert a single document, then online PDF converters will do the job. However, if you have specific requirements or need to convert multiple PDFs, then Parseur is your friend.
Can I convert PDF to Google Sheets?
Yes! Parseur has default formulas to convert PDFs to Google Sheets in real-time.
How do I extract data from a PDF table?
Parseur is a point-and-click data extraction tool that has a dynamic OCR that locates a specific when it moves around a document. No matter how many items you have in a table, Parseur will extract the data without any table parsing rules.
Will I lose the original content of my original PDF file?
Definitely not! Parseur retains the original format as a PDF file. Once you upload the PDF into the Parseur app, you will notice that your PDF document will look exactly the same.
Is converting PDF to Excel free with Parseur?
Yes, Parseur has a free plan where you can have all the features.
What is the difference between XLSX and CSV?
XLSX is the typical file format for Excel, and it supports all content, formatting, and formulas.
CSV is a plain text file whereby the values are separated by commas.
What is Parseur?
Parseur is a powerful document processing software to extract text from emails, PDFs and documents and automate your workflow. All Parseur features.
What is Excel?
Microsoft Excel is the #1 spreadsheet application. Developed by Microsoft for Windows, macOS, Android and iOS, it features calculation, graphing tools, pivot tables, and a macro programming language called Visual Basic for Applications. More about Excel.
What is Power Automate?
Microsoft Power Automate (also known as Microsoft Flow) is a tool that integrates cloud-based apps and services so they interact with each other seamlessly. In particular Flow makes it easy to send, process and receive data from Microsoft applications (like Outlook, Excel, SharePoint, Dynamics CRM, SQL Server and many more).