Send email details to SMS with Sakari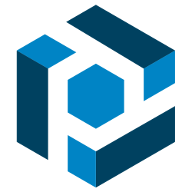 Automatically send a text message every time you receive an email
Sakari SMS is a cloud­ based messaging platform built to support your business. Easily send customized alerts, reminders, events and notifications to customers and employees, wherever they are. Parseur is a powerful email parsing platform to extract text from emails.
Connect Parseur and Sakari together and open a world of exciting automation workflows!
For example, our users use Parseur and Sakari SMS together to:
Personalize messages with customer data received by email
Confirm a delivery order by SMS once order is received by email
Send a text message alert when a monitoring app sends a notification email
How this Email to Sakari SMS integration works
A new email is received in your Parseur mailbox
Parseur extracts the relevant information according to your needs and sends the data to Zapier
Zapier pushes the data to Sakari SMS that sends a text message to the recipient containing relevant information received by email
Once set up, this workflow will be triggered automatically and text messages will be sent in real time for every new email parsed.
What you will need
To use this integration, you will need:
A Parseur account with a configured mailbox
A Sakari SMS account
A Zapier account with a Zap between Parseur and Sakari set up
What is Parseur?
Parseur is a powerful document processing software to extract text from emails, PDFs and documents and automate your workflow. All Parseur features.
What is Sakari?
Sakari SMS is a cloud­based text messaging platform for teams. More about Sakari.
What is Zapier?
Zapier is a cloud automation tool that connects apps together. You can connect two or more apps to automate repetitive tasks without coding or relying on developers to build the integration.