Create a new lead in Pipedrive from email data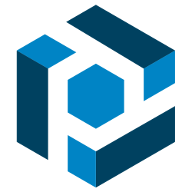 Do you receive tons of leads in your inbox? Do you have to manually create those leads in Pipedrive? One way to streamline your customer relationship management is by using Parseur, a powerful email parser that allows you to extract data from emails automatically.
By integrating Parseur with Pipedrive, you can easily create new leads from email data, saving you time and effort. In this article, we'll walk you through the steps of how to integrate Parseur with Pipedrive and how to create new leads in Pipedrive from email data.
What is Pipedrive?
Pipedrive is a cloud-based CRM platform created by salespeople for salespeople in 2010. One of the key features of Pipedrive is its visual pipeline view, which allows you to see all your deals in one place and track their progress as they move through the pipeline. The tool also includes a range of sales automation features, such as email templates, email tracking, and activity reminders, which help you save time and close more deals.
With how many apps can Pipedrive be integrated?
Pipedrive integrates with 350+ applications, including Zapier, Intercom, HubSpot, and Parseur.
How much does Pipedrive cost?
The pricing plans range from $9.90 to $59.90 for an enterprise plan. It offers a 14-day trial on all of its plans.
Why should you integrate Pipedrive with Parseur?
Parseur is an advanced email parser that automates text extraction from emails within seconds. Our happy customers classify us as: "incredibly powerful and affordable email parsing."
Using Parseur, you can extract text from any email and send it to your Pipedrive funnel in real time as perfectly structured data. You can stop manually copying and pasting emails into your sales funnel, saving you time and improving your business automation.
Our customers use Parseur and Pipedrive integration to:
create a lead: for example after a lead registers on their website or via a web form
update a deal: for example when a lead uses their quote request form
create an activity: for example when a lead interacts with their website
and so much more
How this Email to Pipedrive integration works
We'll take the example where you are a sales agent who receives many lead emails and has to manually go through those emails and create new leads one by one in Pipedrive.
An automated process between those 2 tools will save you manual data entry tasks. The steps are as follows:
Parseur receives a new lead in your mailbox
Parseur extracts the relevant information and sends the data to Zapier
Zapier sends the data to your Pipedrive account
To use this integration you will need:
A Parseur account with a configured mailbox
A Pipedrive account
A Zapier account with a Zap between Parseur and Pipedrive set up
Step 1: Create your free mailbox to collect your lead
Parseur has a mailbox dedicated to extracting leads called "Generic leads". Creating an account on Parseur is free, and all the features are available.
Forward your lead email to this mailbox.
It's better that you set up an an auto-forwarding rule from your personal email to the Parseur mailbox so that you don't have to manually send emails.
Step 2: Create a parsing template for lead extraction
Highlight the data that you need and create data fields for it. The AI-assisted template will provide you with ready-made fields to create the custom template. There's no coding knowledge involved, as Parseur is a point-and-click platform.
The parsed data should appear like this:
Step 3: Connect Parseur with Zapier
Parseur has native integration with Zapier; go to "export", and under Zapier search for Pipedrive.
Click on use this Zap and it will redirect to your Zapier dashboard.
Connect your Parseur account and choose the Parseur mailbox.
Zapier will retrieve the parsed data from this Parseur mailbox.
Step 4: Connect Pipedrive with Zapier
Zapier will prompt you to log in to your Pipedrive account and choose the event as "create lead".
You'll then be able to map the fields from Parseur to Pipedrive as shown below.
Step 5: Send a zap from Zapier to Pipedrive
Always send a test zap to verify whether the lead has been created successfully.
As you can see from the above screenshot, the lead was created automatically. From now on, each time this mailbox receives a new email, data will be extracted instantly and a new lead will be created in the CRM tool.
What is Parseur?
Parseur is a powerful document processing software to extract text from emails, PDFs and documents and automate your workflow. All Parseur features.
What is Pipedrive?
Pipedrive is a sales CRM built for minimum input and maximum output. Pipedrive is a sales management tool designed to help small sales teams manage intricate or lengthy sales processes. More about Pipedrive.
What is Zapier?
Zapier is a cloud automation tool that connects apps together. You can connect two or more apps to automate repetitive tasks without coding or relying on developers to build the integration.