Send lead details received by email to Marketo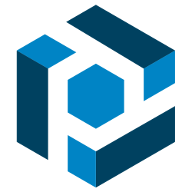 Send text extracted from emails like leads to Marketo using Parseur
Marketo is a full-featured Sales and Marketing solution. Parseur is the most powerful email parser on the market to extract text from your emails automatically in just a few clicks. Bringing the two together, you can automatically create or update leads in Marketo using text extracted from email.
Get off the treadmill and take your marketing automation to the next level. It will let you focus on closing those deals!
For example, some of our customers send lead emails to Marketo to:
create leads after they register on their website or via a web form
update leads when a it reacts to a custom marketing campaign
Using Parseur you can extract text from any email and send it to your Marketo sales funnel in real time as perfectly structured data. You can stop manually copying and pasting updates in Marketo, saving you time and improving your business automation.
How this Email to Marketo integration works
A new lead email is received in your Parseur mailbox
Parseur extracts the relevant information and sends the data to Zapier
Zapier sends the data to your Marketo account
What you will need
To use this integration you will need:
What is Parseur?
Parseur is a powerful document processing software to extract text from emails, PDFs and documents and automate your workflow. All Parseur features.
What is Marketo?
Marketo is a complete marketing automation platform with a range of capabilities for small and medium businesses and large enterprises, across various industries. More about Marketo.
What is Zapier?
Zapier is a cloud automation tool that connects apps together. You can connect two or more apps to automate repetitive tasks without coding or relying on developers to build the integration.