Create new contacts in Surefire CRM from Parseur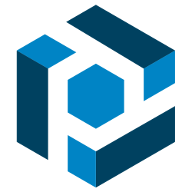 In our recent article, we showed you how as a mortgage broker, Parseur can help automate your mortgage leads pipeline.
Having countless leads' information on a daily basis is amazing! However, those emails come from different platforms that are generating leads for you. Queries can be in different formats and about diverse topics (life of the loan, monthly mortgage payments, fixed-rate mortgages, and loan terms among others).
And, you need to quickly go through all your emails and get back to potential clients as soon as possible.
This is where Parseur comes in to scale your business.
Why use Parseur with Surefire CRM?
Once you have created your templates in Parseur, your manual data entry tasks are over! Parseur can automatically extract specific data from your emails, which can, in turn, be exported to any applications of your own choice, such as Surefire CRM.
This is achieved through Zapier, which is a cloud automation tool facilitating the integration of thousands of applications with Parseur. And, this is done with zero coding experience!
What do you need to get started?
A Parseur mailbox
A Surefire account
A Zapier account
Step 1: Sign up for your free plan and create your Parseur mailbox
If not done already, create your account on Parseur together with your mailbox.
Create my Parseur account
Having a powerful no code parsing tool can help you automate your business, saving you countless hours of manual work.
Note: Parseur is free to start with all the features for a limited amount of emails per month.
Check out instructions on creating your parsing template, highlighting the exact data that needs to be extracted.
Step 2: Connect Parseur with Surefire CRM
Create your Zapier account before going through this step.
On your Parseur mailbox, click on export and search for Surefire.
Click on create Zap, and this will open your Zapier dashboard.
Choose your Parseur account and mailbox
Zapier will launch a trigger to the mailbox and retrieve the parsed email data.
Step 3: Connect Surefire with Zapier
You will be asked to sign in to your Surefire CRM account as well.
Once you have connected your Surefire account with Zapier, you will be able to use parsed data from Parseur to create a new contact in Surefire CRM.
Step 4: Customize your contact details to send to Surefire
Use the extracted data from Parseur to fill in the required fields about your lead.
This effective process will take you only a few minutes to complete.
Once all the information has been filled in, click on continue and Zapier will create the contact in Surefire CRM and your integration is complete.
Don't forget to turn the zap on!
Having an automated workflow in your processes is time-saving in terms of assigning credit score, lead score, and other criteria. Thus, helping your sales teams focus more on customer relationships.
You can also export the extracted data to:
What is Parseur?
Parseur is a powerful document processing software to extract text from emails, PDFs and documents and automate your workflow. All Parseur features.
What is Surefire?
Specialized for the mortgage industry, Surefire CRM offers marketing automation for mortgage lenders and loan officers to better maintain clients' relationships. More about Surefire.
What is Zapier?
Zapier is a cloud automation tool that connects apps together. You can connect two or more apps to automate repetitive tasks without coding or relying on developers to build the integration.