Convert emails to Airtable records automatically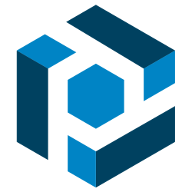 Founded in 2012, Airtable integrates the features of a spreadsheet and a database, creating an easy-to-use online tool. Some people avoid using databases because they need to learn SQL. This is where Airtable comes in!
It is a spreadsheet application with superpowers that allows you to manage and visualize data in many ways. Airtable enables users to easily create streamlined workflows by updating data in real-time.
As for Airtable pricing, it is free to start with and their most popular package starts at $20 per month.
Airtable's most popular use cases
Airtable use cases
With its predefined layouts and great view options, Airtable database is widely used by many organizations and teams for various purposes such as:
tracking job application candidates
managing e-commerce orders
following up on leads for marketing purposes
and so much more!
Why should you integrate Parseur with Airtable?
Airtable is a great companion to put some sanity in your mailbox and get rid of manually tracking all those recurrent email notifications for your business.
Parseur is a powerful email parser and no code tool that facilitates the data extraction process from emails, PDFs and MS Excel. The parsed data can then be downloaded or exported in real time to any application of your choice.
Using Parseur together with Airtable you can extract text from emails and documents and send it to your Airtable database as a perfectly formatted row. With this integration, you can say goodbye to manually copying and pasting emails into spreadsheets, saving you time and improving your business automation.
How does this Email to Airtable integration work?
A new document is received in your Parseur mailbox
Parseur extracts the specific data and sends the data to Zapier
Zapier adds rows to your Airtable database
To use this integration you will need:
A Parseur account
An Airtable account
A Zapier account
We will take the case of a real estate agency who receives many leads and customers' details in their mailbox on a daily basis. The emails come from different sources (real estate platforms, third-party websites) and in different formats. The real estate agent has to manually go through his emails, filter out specific information and input it manually in Airtable.
With an email parsing software, he can have an automated workflow process right from the moment he receives an email till the record is created in Airtable.
Step 1: Create your free Parseur account to receive your email
If not done already, sign up to Parseur. Parseur is free to start with and you get access to all features!
Create my Parseur account
Having a powerful email parsing tool can help you automate your business processes, saving you countless hours of work.
Once your account is created, you will be directed to the next page to create your real estate mailbox. You can easily follow the on-screen tutorial to get your mailbox ready within seconds!
Step 2: Forward the email to your Parseur mailbox
You will receive an email address for your mailbox so that you can forward your emails to it. We recommend that you create an auto-forwarding rule to forward all your emails automatically to the Parseur mailbox.
Step 3: Create a template to extract the email data
Parseur offers ready-made templates to support multiple real estate platforms and other different industries. Hence, the data are extracted automatically without any human intervention.
You can also create your own custom templates with Parseur very easily.
Your parsed results will look like this: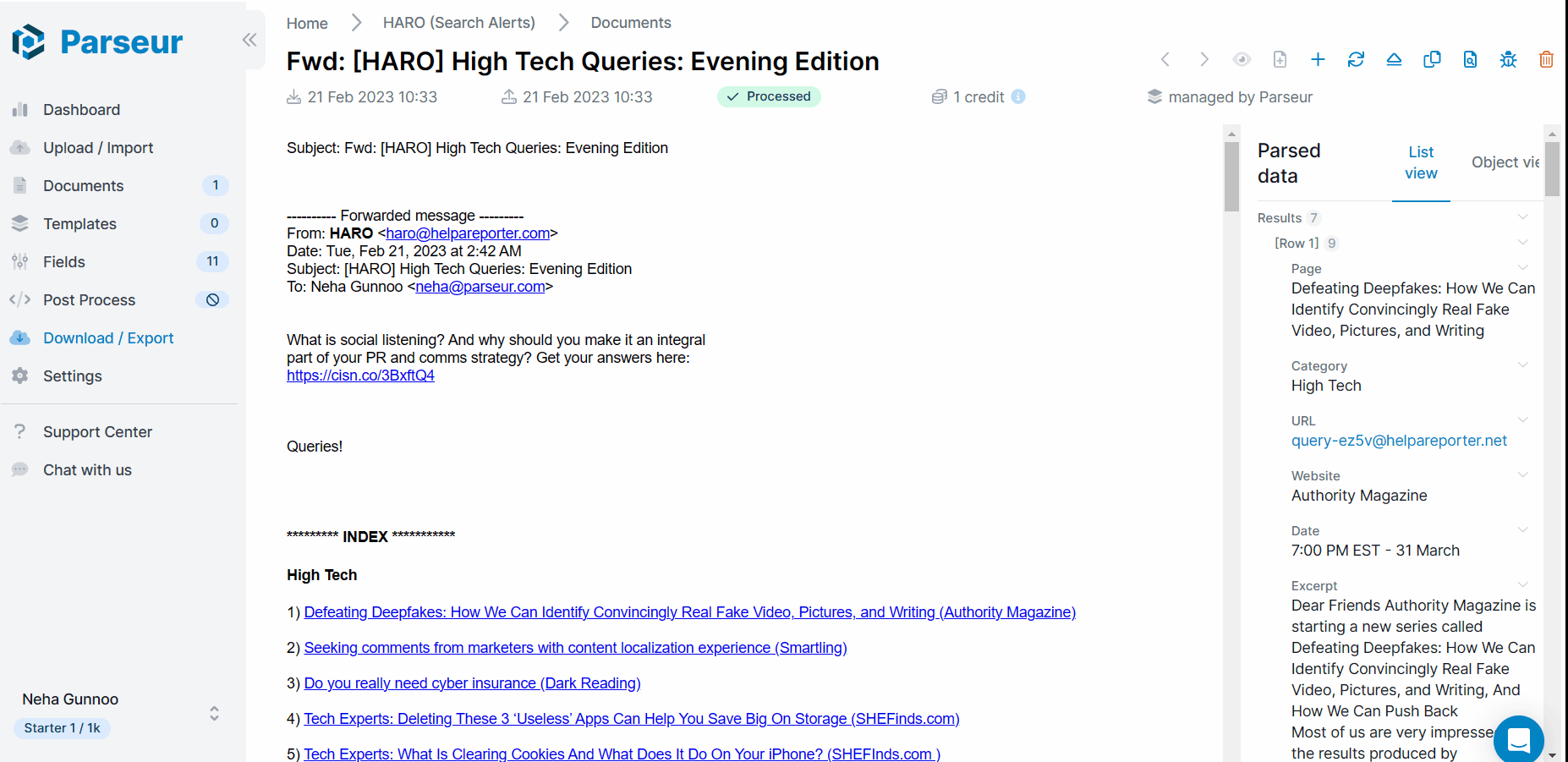 Step 4: Connect Zapier with Airtable to export the extracted data
Go to "Export", click on "Zapier" and search for "Airtable" and, click on "Create Zap" where you will be redirected to your Zapier dashboard.
Step 5: Connect Zapier with Parseur
You will be asked to sign into your Parseur account and select the mailbox so that Zapier can retrieve the parsed email data.
Step 6: Connect Zapier with Airtable
Zapier will ask you to log into your Airtable account as well.
Once your Airtable account is connected with Zapier, choose your base and the table where the extracted should be exported.
You can then customize the table using the parsed email data:
Step 7: Send a test review from Zapier to Airtable
With Zapier, you can send a test trigger to check if the record has been created automatically.
As you can see, your email has been converted into an Airtable record within seconds! Turn your workflow on so that every email that you send to this Parseur mailbox will be exported to your table automatically.
What is Parseur?
Parseur is a powerful document processing software to extract text from emails, PDFs and documents and automate your workflow. All Parseur features.
What is Airtable?
Part spreadsheet, part database, and entirely flexible, teams use Airtable to organize their work, their way. Manage your rich data as a spreadsheet, in a calendar, as a kanban board, as a gallery or via forms. More about Airtable.
What is Zapier?
Zapier is a cloud automation tool that connects apps together. You can connect two or more apps to automate repetitive tasks without coding or relying on developers to build the integration.