Our happy customers
Parseur helps hundreds of businesses around the world and across various industries to automate their data entry workflows.

Exceptional software
Pros
Parseur is a highly customisable product and has a solution for straightforward data extraction through to complex spreadsheets. We have used the software for many years and have found it to be a robust, easy to use and reliable product.
Cons
More complex documents can be tricky to configure however the technical support team have always been on hard top provide assistance.

Awesome and easy product!
Pros
The simplicity for setting up mailboxes, user interface and web management. No complicated settings and we were up and running within minutes and webhooks were in place shortly after.
Cons
It would be nice to have more options regarding notifications when something fails. I.e. mulitple recipient, different recipient for different events.
Overall
We are primarily using the document extraction feature from incoming emails. We had our own solution for this, but with Parseur we can do the same setup in minutes compared to sometimes hours.

Excellent Customer Service + A much needed product
Pros
Parseur solved the exact need I had for my business: How was I going to parse large quantities of data from my users' forwarded emails instantly? The click and drag feature is intuitive and easy to use. The ability to manipulate fields directly in source HTML is even better. I like how I can generate new inboxes in a single click and immediately start forwarding emails/creating templates. I like how Parseur intuits which template will apply to a new document and applies it automatically. And the Parseur Zapier integration is a life-saver for a low-code founder like myself. And the API is absolutely essential for integrating with my database.
Cons
I use the tables feature a lot to extract data from repeating elements, and often times the default cell and row separators generated by Parseur are a little too liberal with their constraints. To work around this, I go into the row and cell separators myself and manually set them. Oftentimes this means scanning through bricks of HTML, but I have been eternally grateful to the Parseur team, who is always willing to answer my questions and help me figure out how to correctly define those separators to get the results I'm looking for.
Alternatives Considered
mailparser.io
Reasons for Choosing Parseur
Parseur offers an order of magnitude more control and visibility into the parsing process. Their API options, user-friendly interface, and customer support won my business in the end.
Switched From
mailparser.io
Overall
Simply put, I couldn't have built the MVP for my business without Parseur. It's the perfect solution for anyone looking to build a scrappy but effective working product that intelligently parses data from text. It's saved me countless hours and dollars I would have otherwise spent trying to build this directly.

The easy solution to parsing your inbox into Excel
Pros
I was able to set this up in my inbox in 5 min, so fast, intuitive and easy.
Cons
Nothing struck me as needing anything changed. It's clearly a system that someone has been improving upon for a long time.
Overall
I reached out to their team and had an email response within hours. Their support system is there and well structured.

Saved us a ton of time and money!
Pros
Fast setup, all the feature we needed are already available.
Cons
Some of the more advanced features took a few minutes to find.
Overall
This tool saved us a ton of time and money by setting up LinkedIn to Monday.com integration via Parseur and Zap.

Great tool to convert PDFs into structured JSON
When dealing with entities that send lots of data in an unstructured way because they think a PDF is the end of their digitalization process, Parseur is a great tool to automate reading this PDF and converting its data into structured json and then from their you can send it to your endpoint.

Powerful Solution with Excellent Support
Outstanding customer support
Email may probably never die but that doesn't mean that business processes should be slowed or halted. Parseur enables us to create a lot more efficiencies by handling email data as though it was keyed in by a customer agent.
There are other services that do this but for the low cost and the ease of use, this service is the best.
For those of us working in the European Union, Parseur was also easy to assess and approve for GDPR requirements.
The support for post processing is very powerful and with a extensive export options, it is very easy to get data into the right funnel.
Pros
Quickly compliant with gdpr
Microsoft power automate ready
Its flexible and easy to use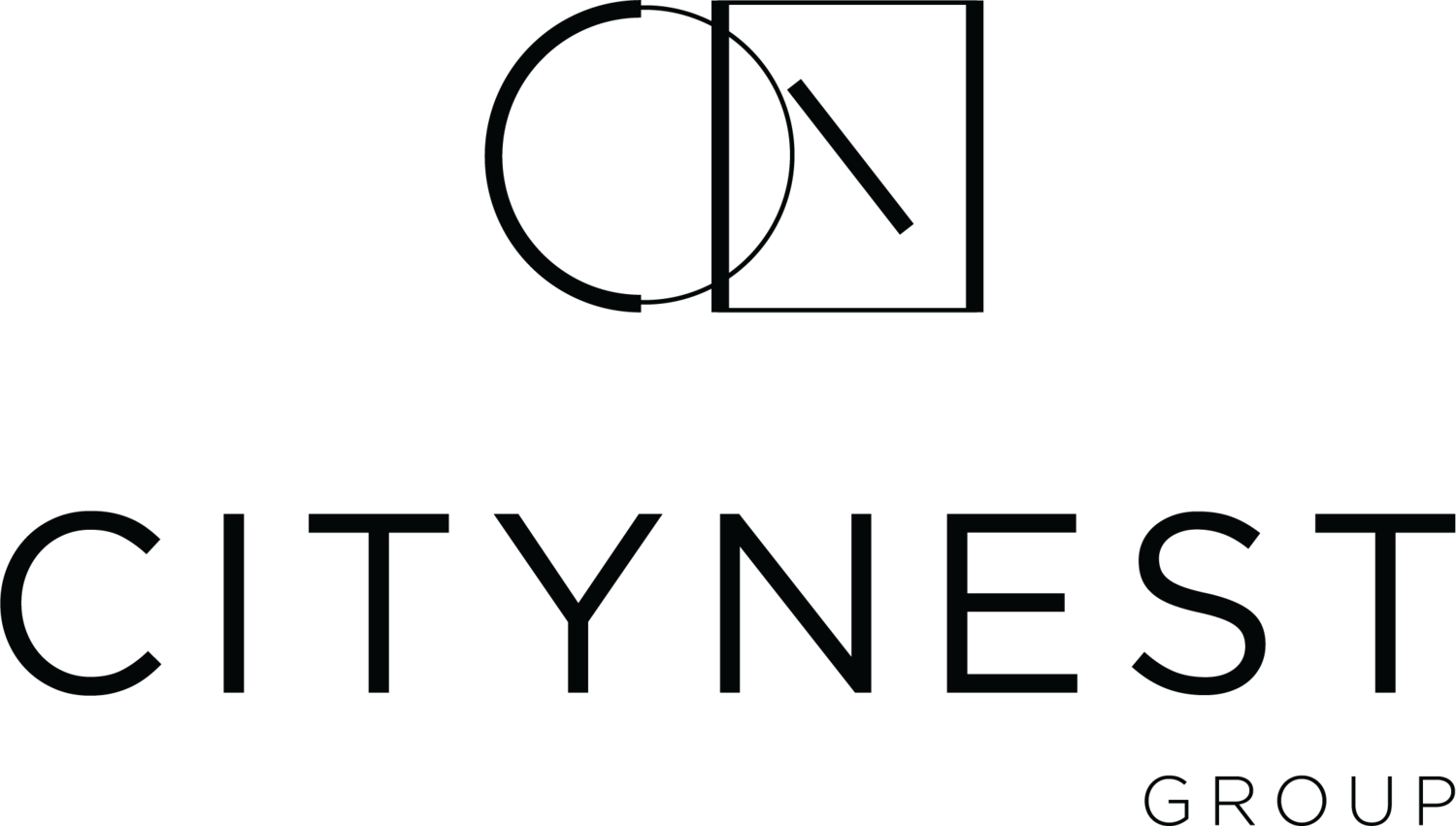 It has helped me extract thousands upon thousands of emails
Big Company Abilities with Small Business Customer Service
I found Parseur through googling up for email parsing software. What my firm needed was pretty unique and I was pretty surprised that I was able to get in touch with the founder on finding the right solution for us. Not to exaggerate but Sylvestre & Parseur have been amazing to work with. They've tailored solutions to meet our needs, they worked with us through our challenges, they've been courteous, respectful and understanding and finally the software is freaking amazing. I've been building templates on parseur that have helped me extract thousands upon thousands of emails. It is no exaggeration to say that without Parseur my firm & I would be losing out on a wealth of data that lives in our e-mails. Sylvestre & his team are the real deal - you won't regret working with them. True gentlemen.

If you need to extract data from emails and documents, look no further...
Overall: Great!
Pros
It is reliable - it just works. It is intuitive and the learning curve was not super steep. It is flexible - It has been able to handle all of the tasks I've thrown at it. It is clever - it is obvious that a lot of thought has gone into this service - it ticks all of the boxes. When I can't figure something out, the support staff are very responsive and helpful. It is an integral part of our automation toolset, and is saving time and money.
Cons
Now that's a hard question - nothing comes to mind.
Switched From: mailparser.io and Docparser
Reasons for Switching to Parseur: I was struggling to make some things work and the support folk, though responsive and friendly, were not able to offer me a solution.

Product with needed features and top quality service
Product with all features we needed, and also constantly adding new features opening possibilities within our range of services. Great product with an even greater support !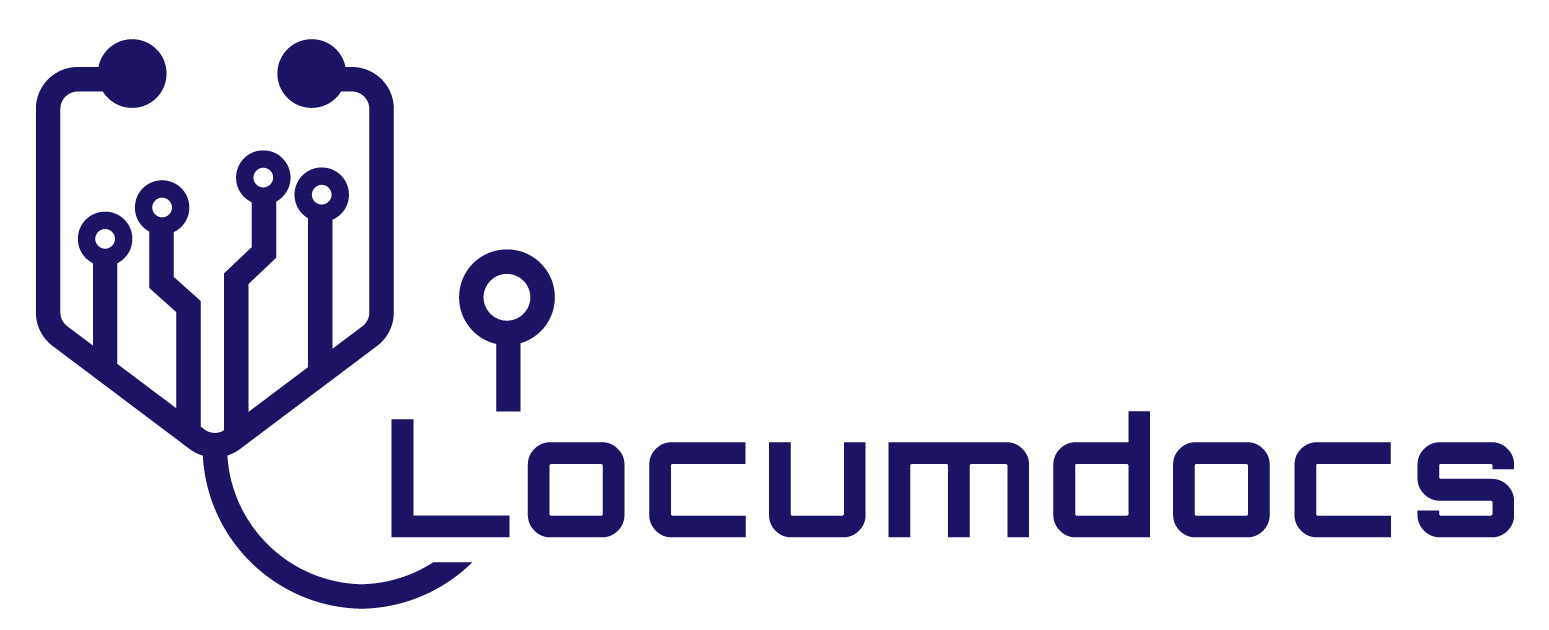 Your solution is a million miles ahead of everyone else
I spent the past 2 days looking at pretty much at all the mail parsers and trying them out one after the other.
Your solution is a million miles ahead of everyone else!
We're going to set up and get all templates working, as we're quite new and signing a lot of hospitals to our mailing lists, and they all use completely different formats.

Cleaner, more intuitive and developer friendly than other solutions
I am an architect / developer of cloud based solutions.
I found Parseur to be an excellent tool. I am integrating this with Azure Logic apps for automation of bill approvals and my experience was seamless.
In comparison with other tools such as mailparser.io and parserr, I can safely say parseur is cleaner, more intuitive and developer friendly.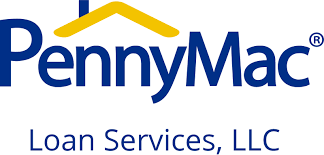 You can normalize data across different kinds of emails
Benefits
I have been able to have a view of a very active group email box that i had never been able to see before, without a lot of manual manipulation.
Pros
I like that you can normalize data from all different kinds of formatting and different automated emails and you can easily export all parsed material in a multitude of methods.
Cons
I would like to see more documentation on how to use the advanced features
Comparing to
Alternatives Considered: mailparser.io and Zapier parser
Reasons for Choosing Parseur: I tried all three and Parseur fit my needs the best.
Switched From: Zapier parser
Reasons for Switching to Parseur: Zapier actually suggested your product, said yours was much more robust than their parsing engine.
Get the task done right, first time
Overall
Having thousands of email orders requiring parsing, unknowingly having slight variation in layouts which causes issues with parsing software, Parseur was able to quickly process the majority then keep me up to date with others that required template variations. Having tried other parsing software prior to this where these apps only indicated failed emails that couldn't be parsed at the end of a run with no further help, making it an expensive subscription, time-consuming and frustrating ordeal.
Parseur was the answer from the start and I wish I had discovered it initially. The guys that run the live support desk are the founders and programmers. Their feedback has always been prompt, accurate, concise and offered alternative solutions and ways around the support request. They understand customer support and value their customers. What is nice is that they follow up with the solved issue personally at a later date to see how it has worked out, which is a really nice touch. As far as I am concerned, they provide the template for any application customer support line. Great work guys.
Pros
The simple layout of the app with logical steps and instructions. But the most valuable feature is the ability for the app to advise on which emails have failed to be processed, call them out and allow for new templates to be created solving the issue. This is such a time-saving feature that also takes away the frustration when bulk emails are expected to pass but don't due to some minor layout discrepancy that has not been picked up when initially reviewed manually.
Cons
The only very minor point is the lack of instructions on all of the features and functionality past the standard logical use. If like me, you see more potential uses for the app once the basic setup has been completed, there is a lack of explanation of the other advanced checkboxes and required function code examples, etc. The support is excellent so not a problem but it would be nice for an in-depth helpdesk where the difference in timezone feedback is an issue.
Comparing to
Alternatives Considered: Parserr
Switched From: Parserr
Reasons for Switching to Parseur: Parserr software functionality was poor and the support, even though was offered, was nonexistent. After weeks of self trialing and errors trying to solve the parsing issues with their support only answering 1 of every 5 support requests and followups (and then that was only partly addressed), I gave up and researched Parseur.

Team is very responsive and always making improvements
Parseur is top notch!
We looked at a number of other options for email parsing but found that Parseur works the best for our use case. The Parseur team is also very responsive and is always making improvements to the platform. Highly recommend!

Better than mailparser.io and Zapier parser across the board
I love your product. I initially started with Zapier's parser, then transitioned to mailparser.io as Zapier's lacked the functionality I needed to parse table data. Unfortunately I also ran into limitations with mailparser.io, which ultimately led to my transition to your product. Mailparser.io's limitations aside, your product is better across the board, so I'm happy I made the transition.

Makes my entrepreneur and developer life so much easier
The tool is awesome, the parser does what you'd expect. It parses mails, PDFs, websites, etc and gets you all the data you need. In my case, I'm using it in combination with Zapier, mostly to parse mails and invoices. The parser is very good, but even if the parser fails to parse all the expected data, you can adjust the template and are good to go again.
Besides a great piece of software to use, what I always want to get from a SaaS-Tool is an even more awesome support and that's exactly what you get from Sylvestre and his team.
If you're looking for a tool which parses your data, I highly recommend checking this one out, it's worth every cent.

Great software and excellent customer service
Great software and excellent customer service, The software is perfect for our needs. The customer service went out of its way to help solve an issue with me.

Intuitive to use, value for money and saved us weeks of hassle
Pros
We needed a large number of emails searched and transcribed, which would be an impossible manual task. Very happy we went with Parseur because it does the job perfectly, it's intuitive to use and excellent value for money. The team does not come from a technical background so the prompt and excellent customer service when we had queries was very much appreciated.
Cons
All good really! Appreciate it may not be possible given Gmail's T&Cs, however if there was a way to add a Chrome extension that works directly in Gmail that will save the extra step of forwarding historic emails via third party extensions that would be even better.
Overall
Very smooth experience, which saved us a lot time and hassle. Thanks so much for the excellent service and support!

I love the fine tuning capabilities and it's reasonable pricing model
What do you like best?
I love the fine tuning capabilities of Parseur and it's reasonable pricing model. We started off slow to test the waters but then, once we had some success with a couple of projects, that turned into double digits. We've come to really appreciate the customizability and ease of use of Parseur and our account manager Sylvestre has been very helpful and responsive.
What do you dislike?
Small changes in email formats can completely disrupt parseur but the same or worse has occured with other parsing tools leading us to believe it is not specific to Parseur. Another downside is the additional cost but the value of the end result has been worth it. Takes a little time to get familiar with how Parseur works.
Recommendations to others considering the product
See if you can achieve the same results natively otherwise a stand alone like Parseur will likely provide more utility / power
What benefits have you realized?
We are able to automate sorting, transcribing and filing of thousands of emails our company receives daily. Instead of having multiple email accounts that we have to manage, we are able to use a catchall address and filters with the help of Parseur to ensure delivery of emails to the correct people as well as extracting valuable data and information for later use with Zapier automations.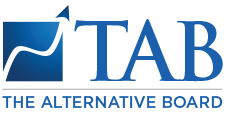 Parseur has saved me so much time!
Pros
Love this platform, it is such a time saver and was so user friendly! When you need certain things in spreadsheet for you this was so easy and the templates were easy to set up and use! Their support was easy to access with questions and such a quick response times!
Cons
I really have no cons about the Software, it has gone so smoothly for me.
Overall
They have been so helpful from the setup to overall time saving of the job I was doing.

The best parsing program
What do you like best?
I received every month 30 invoices. Every invoice I need upload to my economy app. It took me about 4 days every month. Now I create 1 email inbox for all incoming invoices and parseur send me data to my webhook from pdf invoices. Webhook is in integromat.com and then run my scenario and automated create invoices to the my economy app. It works perfect. The support is really quick and help me with regex.
What do you dislike?
I can't think of anything that I dislike
What business problems are you solving with the product?
Email, documents its easy parsed. Now I can automate my email and saves me time
Simply Brilliant!! Easy to use, excellent customer service
What do you like best?
I've been using rival software for quite a while and found it very complicated. After spending hours configuring straightforward tasks I was delighted to find Parseur. Complicated tasks can be configured in minutes and there technical support team are at hand to resolve any more complicated queries. I've no hesitation in recommending this software and only wish I found it sooner.
What do you dislike?
Nothing - it's just brilliant. Very easy to use, flawless software with no obvious faults so far
Recommendations to others considering the product
You've made a great decision !
What business problems are you solving with the product?
Parsing high volume emails which followed a similar theme

It has changed my reporting and automated a lot
Overall
Their service is amazing. and fast to respond
Pros
This tech is great, works and is easy. It has changed my reporting and automated a lot.
Cons
None nothing that i can think of. This software is great

Saving loads of manual data entry time!
Overall
Great customer service! I'm very happy with the product.
Pros
Intuitive, easy-to-use interface! You can start parsing the same day you purchase. Also, there are many useful integrations, e.g. Zapier and Salesforce.
Cons
Really needs the ability for a user to create default fields that autofill at the time of parsing.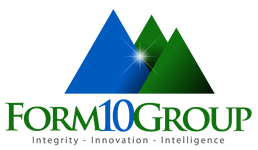 Handles all of our needs in an easy to use interface
Pros
Handles all of our needs in an easy to use interface. We can parse any HTML email, then send it to a number of different sources to use the data. We use Zapier almost exclusively and the built in functionality with Parseur makes it effortless to integrate.
Cons
Nothing that I have found so far and we have been using the service for over a year.

Great live chat support!
Pros
Helpful and knowledgeable support to answer any questions
Cons
I am very satisfied with this product although it may be helpful to have available more tutorial videos. However, with that said, the support staff via chat are wonderful and were able to answer my questions.

We love how easy and yet very comprehensive the software is
Overall
So far I've got absolutely no complaints. The software works. You get notifications when a template doesn't work and it's easy to administer for our clients.
Pros
We love how easy and yet very comprehensive the software is. The great thing is we've been using it for almost a year now and every time we need to add a different template, table or essentially anything to allow for Zapier to ingest into the CRM it works perfectly.
Cons
The only thing that could be improved is some of the reporting although each month they're adding great features
Very easy to use
Overall
For the basic email parsing stuff, it's very good. Pricing is also good, as the service works most of the time. Definitely a better option than the Zoho mail parser, or the Zapier mail parser. I also compared it to Mailparser, but I think Parseur is much simpler to use.
Pros
Easy of use with good UI and Template creation process is pretty easy, client support is also very quick.
Cons
Features are a bit weak, but hopefuly they will upgrade it soon. I was specially interested in parsing candidate resume data from other websites, but if there's a authentication wall, it's not possible yet.

Great technology and amazing customer service
Pros
It's simple and integrating with their system is very easy.
Cons
If analytics can be improved it will be a huge win.

Makes me want to go find something to parse!
Your software (and service) are awesome. Makes me want to go find something to parse!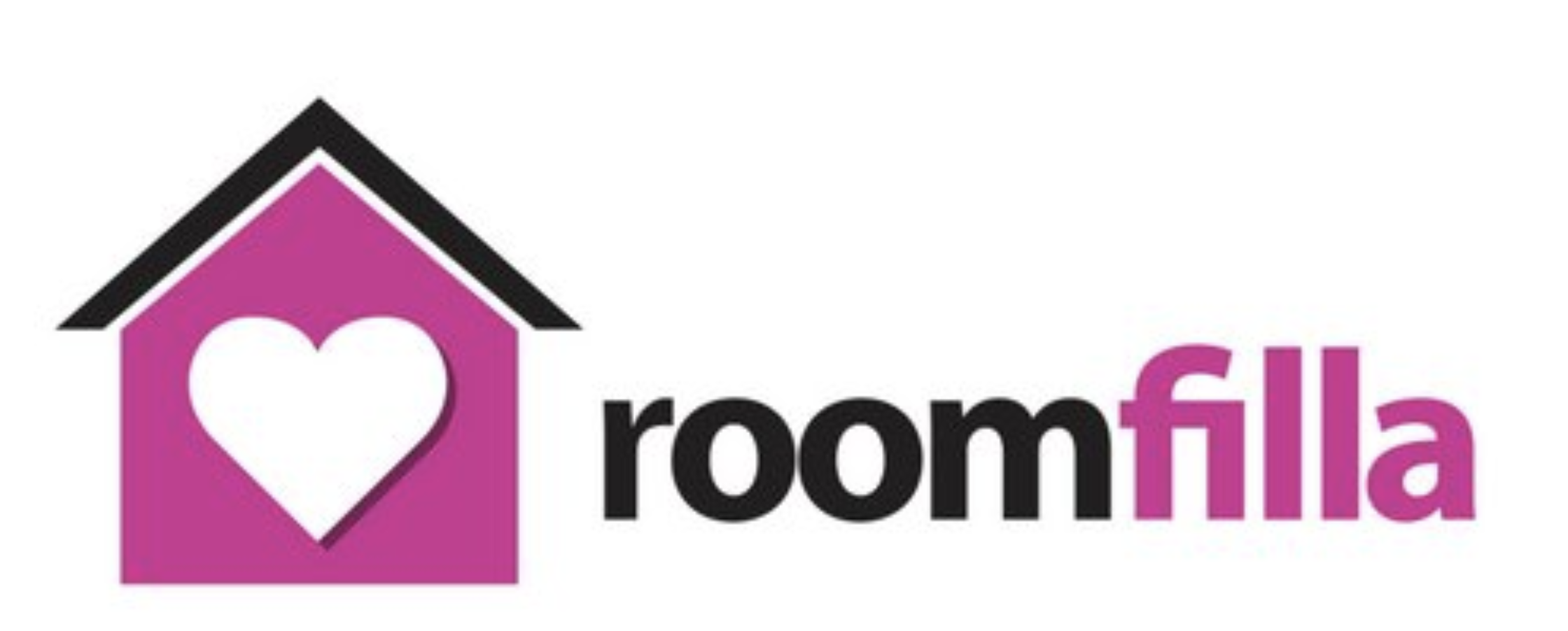 Parseur opened a new world of automation possibilities for my business!
Pros
The user interface is very simple and easy to set up. Showing the emails as - is as well as being able to dive deep into the email code is super useful for setting up different rules.
Cons
The PDF parsing is still being developed. Whilst it works currently, I think it can be a better product and know the guys are working hard to make that happen.
Better than all the other Mail Parsing Software that we found
Pros
Able to also parse the content of mails that don't come in a static format but vary a lot. Very reliable. We didn't have any issues so far! Very easy to set up
Cons
Starts at a monthly price. even if you don't need as many mails to be parsed per month. We would prefer half the capacity for half the price ;-)

Great product, outstanding customer service!
What do you like best?
Sylvestre went the extra mile to help us implement the exact solution we needed.
What do you dislike?
So far so good! I am very satisfied with the product.
Recommendations to others considering the product
Go for it! It will save you time and money!
What business problems are you solving with the product?
We automated email responses to inquires from our leads

More user-friendly compared to other mail parsers
What do you like best?
For me, using Parseur means I spend less time on data entry between emails and spreadsheets. Integrating with Google Sheets is also a win for me! It's a much more user-friendly platform compared to other email parsers I've tried previously and seems much smarter also. The support is really quick and hands-on which is great.
What do you dislike?
I can't think of anything that I dislike - it does exactly what it says on the tin.
What business problems are you solving with the product?
Data entry is quicker (instant!) and much more reliable. It's helped us coordinate information from different email sources into one spreadsheet with zero manual input from us.
The best customer service
What do you like best?
I tried to use the parser by myself and it was generally very straight forward. However, when I wasn't able to get it working exactly as I'd liked, I reached out to their customer support. Sylvain responded very quickly with the perfect answer to get me up and running.
What do you dislike?
I don't have anything I disliked from this service.
What business problems are you solving with the product?
We are planning to use parseur.com to integrate some data between an e-commerce site and a CRM backend.
Exactly what I needed and Excellent Customer Service
This is exactly the app i was looking for to use to extract applicant info from LinkedIn. Very easy to use and setup. If you have any questions or need help setting it up, the customer service is quick and amazing! So far i had a great experience.
Very easy to use and setup
Pros
Very easy to use and setup, if you plug it with Zapier you can setup a simple email parsing pipeline in less than one hour.
Impressive customer service
Cons
It can become a little bit expensive if you are parsing large amount of transactional emails. In the end it save us a lot of time.

Fast, simple, reliable, cost-effective
What do you like best?
1.The ease and speed of using the product for quick results (user-experience consciously designed) 2.The ease and speed at which you can get help (no matter what time of the day or night...someone always seems to be available and immediately effective at fixing whatever you need). 3.The pricing model.
What do you dislike?
40 characters: Nada. Zilch. Niet. Gooseeggs.
Recommendations to others considering the product
Parseur and parsing (the front-end) is the easy part... it's what do you do with the output (the back-end integration) that is the challenging part. If you are looking to parse and import emails into a database, then focus equally on solid downstream integration and testing (ie.Zapier). For a truly effective (and non-frustrating business experience), you want to design, test and implement your solution end-to-end. Parseur does a great job for it's segment of the end-to-end / closed-looped process.
What business problems are you solving with the product?
B2B ecommerce / supply chain automation: We are taking in-bound Purchase Order Acknowledgements and ASN (Advanced Ship Notifications) emails from our suppliers, parsing them and then uploading them automatically into our material demand/supply planning system. This gives our company real-time, data-driven visibility and accuracy which allows us to make confident/predictable decisions every day (advanced dispatching of our work crews knowing the materials will be there). No need for heavy EDI, B2B integration costs or complex infrastructure to support the business. No code business process.
The best parsing program out there
What do you like best?
We have been trying a lot of programs like this, but this is the one that we think is very useful and helpful. Parsing is easier with this software because of its features, and exporting data is really easy too. I like that we can use it in a bunch of other applications like Slack.
What do you dislike?
The ONLY thing that I dislike about this program is the design, which it is not actually a big deal, because everything else works perfectly and that's more important.
Recommendations to others considering the product
If you want to make things faster and easier, then you definitely should use this program.
What business problems are you solving with the product?
Our work has been easier since we started using Parseur, it's such a blessing to use this software!

Brief learning curve, fast processing, great support
What do you like best?
It's a lightweight but effective tool. Brief learning curve, fast processing, great support.
What do you dislike?
Template management could be streamlined, but I honestly like the simplicity of the tool.
What business problems are you solving with the product?
Parsing automated confirmation emails to run analytics.
Great!
What do you like best?
The usability, speed, and customer service are great. Sylvain did a great job!
What do you dislike?
Nothing yet. Everything has been great.
What business problems are you solving with the product?
Collecting data through emails that usually would require manual data entry.

Parseur has helped me parse emails in an elegant way
Pros
The things I like most about Parseur is that it is so well thought out. The interface makes sense, the tooltips are contextual and help by walking me through the steps. The parsing engine seems to work well thus far and their support is responsive.
Cons
For some reason I can't figure out how many emails I have left on my paid account. It seems to me that this information should be easy to find but I can't find it. I'm going to ask support for help but thought I'd mention it here. I fear that my allotted number of emails will be reached and I won't know about it. May be unfounded but honestly that's my only complaint.
Overall
Easy to use parsing engine. I also use the free Zapier parser but find your solution so much better and easier to use.
Many thanks for your review and comments! I'm happy to report that the user quota is now displayed on all pages in the navigation bar and updated in real time.

—Parseur support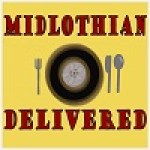 Straightforward software and easy-to-learn interface
..., but my parsers frequently break (probably my own fault).
Excellent customer service and automated data entry The software is straightforward and the interface is easy to learn, but the tech support team is downright AMAZING.
Pros
The software is straightforward and the interface is easy to learn, but the tech support team is downright AMAZING.
Cons
It's tricky to create reliably working parsers, and they can break frequently by your own mistake, or any slight change in data.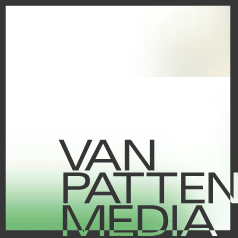 Powerful and affordable email parsing
Pros
It's incredibly powerful, and the support team is super responsive and helpful. They directly helped me put together fairly complex parsers for some emails when I was having trouble.
Great software for quickly setting up email parsing
Pros
Sleek and easy to setup and use. Excellent customer service, responding quickly and comprehensively.
Cons
Lack of additional tweaks to the parsing when it doesn't pickup exactly what you need. That being said, they're releasing updates regularly, and I'm sure this will be part of their dev roadmap.

Easy to use, simple to extract data, prompt service
Pros
Thank you very much Sylvain and Sylvestre that been always there, to help me with every issue or software settings even at your days off :-)
This guys have the best customer support on their market for sure.
I strongly advise to every one.
Cons
Maybe a little bit better view of incoming data. Overall no complaints. Very glad to be a part of Parseur customers
Overall
A long years partnership

Easy to get started with pre-built templates
Pros
The ease of getting set up with pre-built templates, as well as building custom templates. Integration with zapier is also a breeze.
Cons
Some emails didn't match the templates coming through, but the support staff were extremely quick in getting things resolved.

Intuitive way to select the content with e-mail preview
What do you like best?
At RentExperience we had a hard time finding the right parsing solution. Parseur delivers very easy to use interface and superb support. It has an intuitive way to select the parsing content with e-mail preview and text selection. It also allows us to create unlimited templates, which is something you cannot find elsewhere. Finally, it´s ability to connect to Zapier makes it a very useful tool for our daily needs with great pricing.
What do you dislike?
The parsing is very sensitive to changes in the e-mail code so I have to create many templates. But the software allows making tweaks to refine the template to be selected
Recommendations to others considering the product
The parsing is very sensitive to changes. I would recommend creating as many template variations as possible or defining words that must be inside e-mail content to determine which template to use
What business problems are you solving with the product?
Our e-commerce website offers services from different vendors. Whenever a purchase is made the e-commerce plug-in should not send the purchased information to all vendors at once. We must use a parser to detect the service that was purchased and then send the information to the right vendor. The combination of Parseur and Zapier saved us from investing in expensive developing solutions.
Amazing Service and Team
What do you like best?
As performant and user friendly as Parseur is as a service, the team behind the product are even better. Sylvestre and Sylvain have been incredible to work with and a huge help in getting my app off the ground by utilizing Parseur.
What do you dislike?
Nothing to report as of yet and I'm positive the team will continue to make Parseur one of the best email parsers available.
What business problems are you solving with the product?
Parseur allows me to reliably parse email data specific to my application to provide an improved order management hub and experience for my clients. Without their service my app may not have been possible.
An outstanding accuracy
What do you like best?
Tested many of this kind and I must admit this one is delivering the data with an outstanding accuracy. User experience is also quite good
What do you dislike?
If the free plan would provide 30 emails, it would be perfect for me to start hacking without having to pay immediately.
Recommendations to others considering the product
Take it!
What business problems are you solving with the product?
Creating a whole database from content rich emails I'm receiving.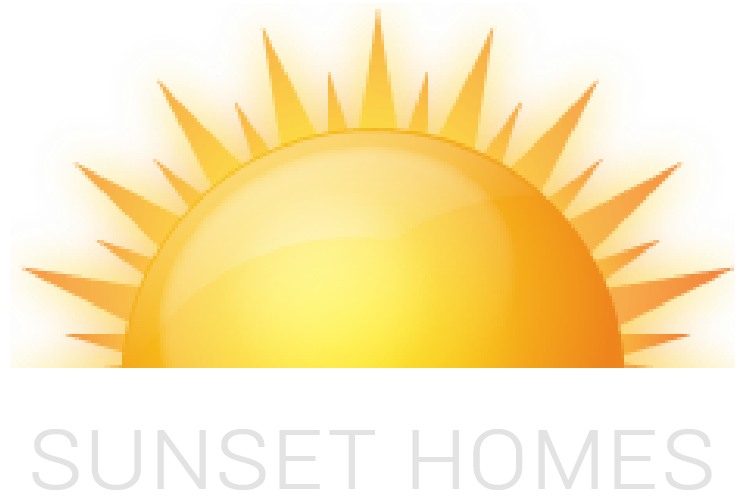 This is exactly what I've been looking for
I was previously using Zapier's Parser app and I was having a major problem parsing emails from Zillow, Trulia, Hotpads because there is like 5+ email formats each from them for customer leads inquiring about homes i have for rent. Zapier parser app does not have the ability to use different templates to keep up with the inconsistent email formats i was receiving.
I'm using Zapier to pull the customer information into my CRM and on a google spreadsheet.
I'm so happy i found Parseur it allows you to build unlimited template styles to follow every type of email i get. Once these are set i get exactly the correct information i want parsed every time!!!! Which i am so pumped about because the last app i was using was sending the wrong data almost 80% of the time and i have to manually fix it on my end.
On top of all that the Chat box on their site is your best friend, these guys are super helpful to getting me set up. And they are even cleaning up my templates that i make to make them run smoother and teaching me best practices to get the most out of their app
Best service and product, amazing support team
What do you like best?
Well structured interface that does parsing a really easy thing especially for non-developer
Amazing support, got answer within minutes!
What do you dislike?
So far it suits all our needs from such service
Recommendations to others considering the product
Support team is just amazing as well as the product! I experienced some difficulties with my mail server adjustments and then with zapier integration due to specifics of my mail form. I never could have guessed that I will get a reply from tech support within minutes! And they are not just answered some pretty stupid questions but actually helped to adjust settings to my needs. Even more important - the service interface is so well structured that parsing became a really easy thing especially for non-developer.
What business problems are you solving with the product?
Cheap and easy solution for parsing email data into google sheets and our database. Requires no codding/developer knowledge to up and run - much easier to work with requests submitted through a contact form on our website.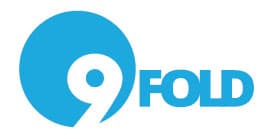 User friendly, awesome support and it works
The Parseur guys are super competent and have designed a really nice product. I first tried a competing mailparser which was in my opinion much more complicated to setup as you needed to design various rules around what information to parse. For me it wasn't only complicated but simply did not work in the end for my needs as incoming emails don't always have the exact surrounding text structure required to determine which information to parse. I even had their support team try but to no avail.
Then came Parseur, the difference is night and day. First of all the parsing is dead simple and only requires you to highlight the specific parts of incoming email you will be parsing rather than create rules. When you do this a handful of times, the system learns how to handle different structures in what they call your "templates". Right from the get-go the guys from Parseur were probably the most helpful and knowledgeable team i've come across in a long time which is saying a lot when i work with countless third parties for our SaaS company.
A++