Create new Freshdesk tickets from emails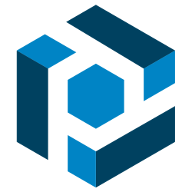 If you are in back-office management and support, it can get time-consuming creating different support tickets from diverse emails, especially if you need to extract different information each time you receive an email.
This is where Parseur comes in!
As a powerful email parsing tool, Parseur is integrated with advanced features, facilitating the extraction of specific data from emails and converting them into structured data.
Why use an email parser with FreshDesk?
By combining FreshDesk with Parseur, you can set up an automated data entry workflow to manage your incoming emails and automated notifications directly in FreshDesk.
Parseur integration with FreshDesk allows you to:
Create a ticket
Create a company
Create a contact
Add a note to a ticket
Create a forum, forum topic, and forum category
Below are a few examples of how our happy clients use Parseur and Freshdesk:
Create a ticket and contact when a user fills in a webform for a work order or support request
Add a note to a ticket when a user replies to an email conversation
Create a ticket when a monitoring system sends an alert via email
What do you need to get started?
A Parseur mailbox
A Freshdesk account
Let's see how that works!
Step 1: Create your Free Parseur account
If not done already, sign up to Parseur. Parseur is free to start with and you get access to all features!
Once your account is created, you will be directed to the next page to create your mailbox. Follow the on-screen tutorial or check instructions here and get your mailbox ready within seconds!
Step 2: Forward an email sample you want to convert into ticket
You will receive an email address for your mailbox so that you can forward your emails to it. Let's take the case where your customers send in support requests via the webform on your website.
Step 3: Setup a template to extract ticket data in email
Once email is received Parseur asks you to create a template to identify the text to extract.
Select the text that you want to extract and create respective fields.
Your template will be created for this type of email.
Go to the Document section and open the email you just sent. On the right, you'll find the data extracted by Parseur.
From now on, every similar email sent to your Parseur mailbox will be automatically processed and its data extracted.
Step 4: Send extracted data to Freshdesk
At this point, you should already have created a Zapier account.
In Parseur, click on "Export" and "Zapier" in your mailbox. You will find a list of applications where you can search for "Freshdesk"
Then, click on "Create Zap", this will open your Zapier dashboard.
Connect your Parseur account and select your mailbox
Zapier will retrieve the last parsed email data from your mailbox
Zapier will now create the ticket in Freshdesk, where you will be asked to sign in to your Freshdesk account as well.
Once done, you can use extracted data from Parseur to customize the ticket.
You can select which type of ticket it is; in this case, it will be a refund one.
When all the information has been filled in, click on "continue" and Zapier will create a new item in Freshdesk. Don't forget to turn the zap on!
An email parser helps you automate the ticketing system and send real-time data to the customer support software. Your support teams will have more time to resolve tickets as the whole helpdesk process will be automated!
I love the fine-tuning capabilities and it's a reasonable pricing model
What is Parseur?
Parseur is a powerful document processing software to extract text from emails, PDFs and documents and automate your workflow. All Parseur features.
What is Freshdesk?
As a ticketing software, Freshdesk allows businesses to effectively manage their customer support in one place. It can be classified as a helpdesk tool that helps to track, monitor, and resolve customers' queries and complaints. In other words, Freshdesk is a cloud-based online customer software tool with comprehensive features to create tickets from emails. More about Freshdesk.
What is Zapier?
Zapier is a cloud automation tool that connects apps together. You can connect two or more apps to automate repetitive tasks without coding or relying on developers to build the integration.