Email to Lead: Create Salesforce records from parsed emails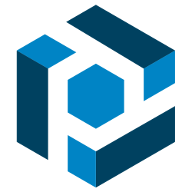 Do you receive hundreds of leads in your mailbox from different platforms on a daily basis? Do you find it time-consuming to extract those leads details from your emails and, manually create records in Salesforce?
Get off this hamster wheel and take your lead automation to the next level.
Using Parseur , you can extract text from any document and send it to your Salesforce sales funnel in real time as perfectly structured data. Parseur is a no code tool to extract specific data from emails and PDFs in a point and click manner.
Our customers from various industries such as real estate, food ordering, mortgage leads and e-commerce use Parseur to extract leads from emails. Extracted data can easily be exported to Salesforce in just a few clicks.
Why integrate Parseur with Salesforce?
Once you receive multiple leads in different formats or layouts, you have to transfer those leads to Salesforce manually which is tedious and time-consuming. Integrating Salesforce with a powerful email parsing tool will help you to automatically:
Create a lead after it registers on their website or via a web form
Update a lead when it sends a support request via email
Create a new record each time an email is parsed
What you will need
To use this integration you will need:
A Parseur account with a configured mailbox
A Salesforce account
A Zapier account with a Zap between Parseur and Salesforce set up
Step 1: Sign up for your free plan and create your Parseur mailbox
Create my Parseur account
Having a powerful RPA tool can help you automate your business, saving you countless hours of manual work
Parseur is a visual template tool that has a built-in library of templates. You can also create custom templates even if you have zero coding knowledge. The machine learning behind Parseur will always pick up the right template whenever a new document comes in.
Choose the best option appropriate for your industry; for the purpose of this article, we will choose the default option.
Select the first option "custom emails (default)" to create your mailbox.
Step 2: Forward your email to the Parseur mailbox
The email will arrive in less than 10 seconds in the mailbox!
An auto-forwarding rule can also be set up so that your emails are sent automatically to your Parseur mailbox.
Step 3: Create a template to extract data you want to send to Salesforce
Parseur is Point & Click, which means that all you have to do is highlight the specific data that you want to extract and create data fields for them. With zero coding knowledge, you can quickly create as many templates as you want within the integrated template editor.
The parsed results will appear like this:
Every other similar email that you forward to this mailbox will be automatically processed by Parseur.
Step 4: Export the parsed data to Salesforce
Thanks to Zapier, another no code tool, we will setup a workflow between Parseur and Salesforce in no time. Once you click on "create zap", you will be redirected to your Zapier account. You may then create a new Zapier account or log into your existing one.
Zapier will prompt you to sign in to your Parseur account and select the Parseur mailbox where the parsed data is located.
Zapier will contact the Parseur API to retrieve the parsed email data.
Step 5: Connect Zapier with Salesforce
Choose Salesforce as "app" and Create Record as "action event"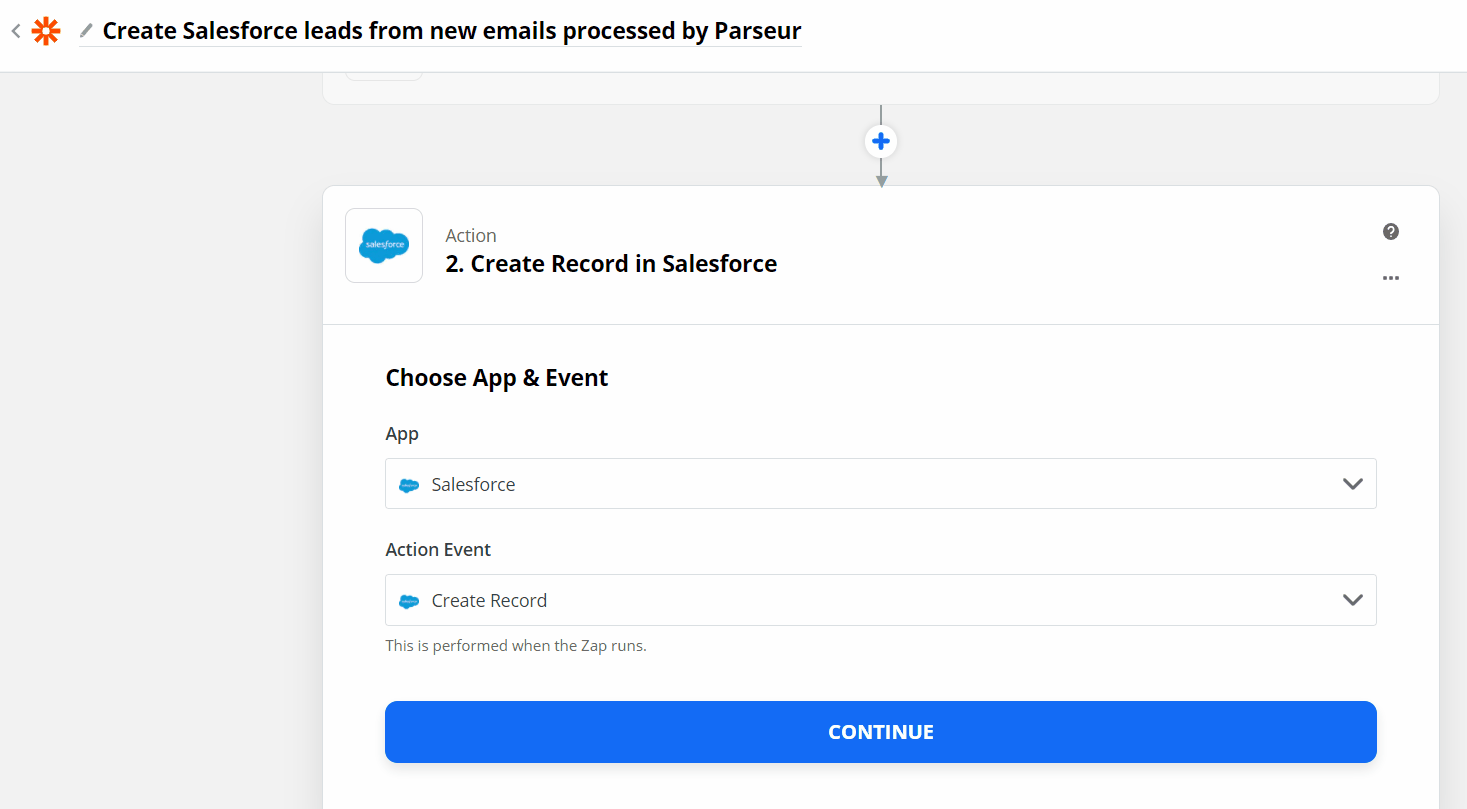 Sign in to your Salesforce account so that you can customize the record. You will be able to use the parsed data to customize the record and send it to Salesforce automatically.
Focus on closing more deals and keep the manual process to Parseur!
Once you've filled in all the fields, you can send a test record to Salesforce.
Once you are happy with the results, turn the Zap on and your integration will be completed. Within minutes, you will have an automated data extraction process set up between an email parser and Salesforce.
What is Parseur?
Parseur is a powerful document processing software to extract text from emails, PDFs and documents and automate your workflow. All Parseur features.
What is Salesforce?
Salesforce (or Sales Cloud) is a customizable CRM platform that grows with you. Get real-time customer information and activity in one place, plus insights with dashboards and reports. It been named as a Leader in the 2020 Magic Quadrant for Enterprise Low-Code Applications Platforms (LCAP) by Gartner. More about Salesforce.
What is Zapier?
Zapier is a cloud automation tool that connects apps together. You can connect two or more apps to automate repetitive tasks without coding or relying on developers to build the integration.