Convert email to PostgreSQL database record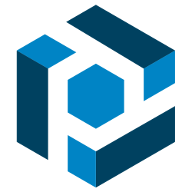 Parse and extract email content into PostgreSQL using Parseur
Do you have a backlog of emails containing business data that you need to convert into database records? Do you receive a daily stream of emails with data that you need to feed to your app?
Build a database of your emails automatically with Parseur. Send your emails to Parseur to parse the content, extract the relevant data and add that data as rows in your Postgres table. It's an easy way to feed your own in-house application with specific data coming by email.
For example, some of our customers send emails to PostgreSQL to:
track and manage customer inquiries
log events such as server monitoring, health checks, networking audits or incidents
consolidate their leads contacts into a single repository
Using Parseur you can extract text from any email and send it to your Postgres DB in real time as perfectly structured data. You can stop manually copying and pasting emails, relying on human labor to do so, which will save you time and improve your business automation.
How this Email to PostgreSQL integration works
A new email notification is received in your Parseur mailbox
Parseur extracts the relevant information and sends the data to Zapier
Zapier sends the data to your PostgreSQL database
What you will need
To use this integration you will need:
A Parseur account with a configured mailbox
A PostgreSQL database
A Zapier account with a Zap between Parseur and PostgreSQL set up
What is Parseur?
Parseur is a powerful document processing software to extract text from emails, PDFs and documents and automate your workflow. All Parseur features.
What is PostgreSQL?
PostgreSQL is a powerful, open source object-relational database system with over 30 years of active development that has earned it a strong reputation for reliability, feature robustness, and performance. More about PostgreSQL.
What is Zapier?
Zapier is a cloud automation tool that connects apps together. You can connect two or more apps to automate repetitive tasks without coding or relying on developers to build the integration.