Add subscriber details received by email to SendPulse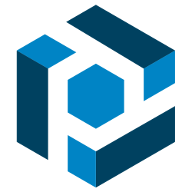 Add contact details extracted from emails to SendPulse using Parseur
SendPulse is a powerful multichannel platform to manage your marketing campaigns. Parseur is an email parser to automatically extract text from any of your mails, attachments or documents. Bringing the two together, you can automatically feed your campaigns with lead details extracted from emails. It'll free you up from the boring copy/paste routine and let you focus on your marketing activities!
For example, some of our customers send email data to feed SendPulse with leads:
received via their website or via a web form
consolidated from a third party lead generation services
Using Parseur, you can extract text from any email and send it to your SendPulse solution in real time as perfectly structured lead data. Stop manually copying and pasting lead information and take your marketing campaign to the next level. The time you save can be used to turn those leads into customers!
How this Email to SendPulse integration works
A new email containing lead details is received in your Parseur mailbox
Parseur extracts the relevant information and sends the data to Zapier
Zapier adds or update the subscriber in SendPulse
What you will need
To use this integration you will need:
What is Parseur?
Parseur is a powerful document processing software to extract text from emails, PDFs and documents and automate your workflow. All Parseur features.
What is SendPulse?
SendPulse is an integrated messaging platform with the "Artificial Intelligence" system and personalization to make customer service agents superhuman, that enables users to communicate with all devices by Email, SMS, Web push, SMTP etc. More about SendPulse.
What is Zapier?
Zapier is a cloud automation tool that connects apps together. You can connect two or more apps to automate repetitive tasks without coding or relying on developers to build the integration.