How to save emails to Google Drive automatically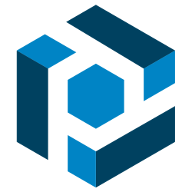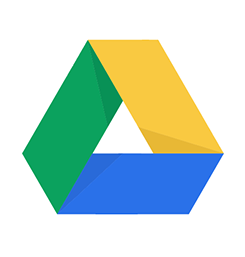 Uploading files and documents to Google Drive can be time-consuming, especially if you receive countless emails or attachments from different people. Since it is a manual process, you have to set aside some time in your busy work life to do it as you might need them for auditing, accounting, or archiving.
In this article, we'll show you how to save your original emails that you forward to the Parseur mailbox to Google Drive via Zapier.
Why integrate Google Drive with Parseur?
Let's take the case of Samy, who is a content creator in a marketing agency. Samy uses several online graphic design platforms to create social media graphics for the company. Each time he pays a subscription fee for those tools, he has to keep the invoices for records. He uses Parseur to automatically extract specific information on the invoices (invoice number, invoice date, and the subscription charges) and export those parsed data points to his accounting system, such as QuickBooks. This workflow process is fully automated with Parseur, whereby he saves countless hours of manual data entry.
Now Samy wants to keep the original invoices as a record for accounting purposes. At the end of each month, he needs to share those with his accountant.
With Parseur, you can store your original emails automatically in your Google Drive Cloud Storage. There's no need to manually upload each of your emails or documents to Google Drive. Once set up, each time a new email is received in Parseur, Zapier will upload the file into Google Drive, where you will have all the original documents stored.
Requirements to integrate Google Drive with Parseur
You will need:
A configured Parseur mailbox
A Zapier account
A Google Drive account
Step 1: Create your free Parseur mailbox to collect your email
Parseur is totally and forever free for a limited number of emails sent per month, with all features enabled. Click on the link below to create your Parseur account.
Create my Parseur account
Having a powerful document processing tool can help you automate your business, saving you countless hours of work.
Once your account is created, you will get your Parseur mailbox automatically. You can create an unlimited number of mailboxes depending on which type of emails you want to parse.
For this article, we will choose the option Custom emails so that Samy's invoice can be saved to Google Drive automatically.
Step 2: Forward your invoice email to your Parseur mailbox
You will receive an email address so that you can send your emails and attachments to your Parseur mailbox.
You can also set up an auto-forwarding rule to forward all your emails automatically to the Parseur mailbox. The email will reach your mailbox in less than 10 seconds!
Once the email attachment is in your mailbox, go to "fields" and click on "extras" and tick "OriginalDocument"
With this extra field, the original raw document can be extracted, downloaded, and exported:
For the data extraction process, you can follow our integration article where we showed you how to automate your QuickBooks accounting with Parseur.
Step 3: Send the original email to Google Drive
Go to "Export" on the left-hand side of your mailbox, click on "Zapier" and search for "Google Drive"
If you cannot find Google Drive in the search results, click on "create zap" and you will be redirected to your Zapier dashboard.
Connect Parseur with Zapier
Zapier is a cloud automation tool that connects apps together. Choose "new document processed" as the trigger event.
Choose your Parseur mailbox, and Zapier will retrieve the extracted data.
Connect Google Drive with Zapier to save your emails automatically
Choose the action event as "upload file". You will then be asked to sign in to your Google Drive account.
Once connected, fill in the data fields as per below. Select your Google Drive folder and select the url field when asked for file.
Test your zap to ensure are uploaded to your Google Drive automatically
Test the integration before you turn the Zap on! With this Google Drive automation, you can save hours of manual work and focus on other aspects of your business.
What is Parseur?
Parseur is a powerful document processing software to extract text from emails, PDFs and documents and automate your workflow. All Parseur features.
What is Google Drive?
Google Drive is a file storage service that allows you to save and back up your data which, you can access at any time. The first 15 GB of storage is free. More about Google Drive.
What is Zapier?
Zapier is a cloud automation tool that connects apps together. You can connect two or more apps to automate repetitive tasks without coding or relying on developers to build the integration.