Send infos received by email to SMS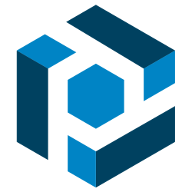 SimpleTexting is a connected platform to send SMSes as part of your marketing campaigns. With Parseur, you can automatically extract text from emails and documents and send it to many applications, including SimpleTexting.
SimpleTexting provides advanced features such as messaging templates, text to win, text to vote, Zapier integration. It will make the most complex SMS marketing campaign possible.
Using Parseur together with SimpleTexting, relay information received by email via Text Message. Whenever an email comes in, Parseur can extract the data and send it to SimpleTexting in real time.
How this Email to SMS integration works
A new email is received in your Parseur mailbox
Parseur extracts the relevant information according to your templates and sends the data to SimpleTexting via Zapier
SimpleTexting uses the parsed data to craft a new SMS and send it to your lead
What you will need
To use this integration you will need:
A Parseur account with a configured mailbox
A SimpleTexting account
A Zapier account with a Zap between Parseur and SimpleTexting set up
What is Parseur?
Parseur is a powerful document processing software to extract text from emails, PDFs and documents and automate your workflow. All Parseur features.
What is SimpleTexting?
SimpleTexting is the no. 1 SMS & Text marketing service for companies of all sizes. SimpleTexting makes sending text marketing campaigns as simple as starting one-on-one text message conversations. More about SimpleTexting.
What is Zapier?
Zapier is a cloud automation tool that connects apps together. You can connect two or more apps to automate repetitive tasks without coding or relying on developers to build the integration.