Extract text from emails and PDFs in Zapier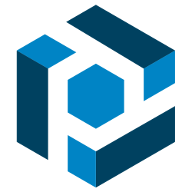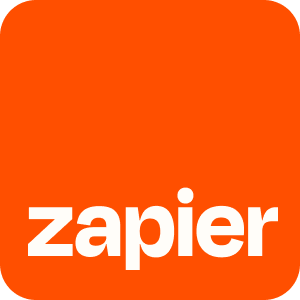 With the integration of Zapier and Parseur, you can extract data from emails and PDFs and send it to any application! In this integration article, we will cover:
How to extract data from emails and PDFs with Parseur
How to send extracted data to Zapier
How to transform and push that data to any application
What is Zapier?
Zapier is a no-code automation tool that connects two or more apps together. Founded in 2011, Zapier has 600,000 users and a total revenue of $140M as of April 2022.
The goal of Zapier is to allow users to create their own workflow automations and save time on repetitive tasks.
"Zapier is making productive apps even more productive." - Forbes, 2018
Zapier's most common features include:
Integrations with 4000+ applications
Multi-step zap
No coding knowledge required
Conditional logic
The Zapier editor is point and click. There are three main steps in Zapier, namely:
Tasks: A task is a successfully completed step in Zapier
Triggers: An event that starts the zap
Zaps: Combines the trigger with several other steps (one or more actions, search)
Create seamless data extraction workflows with Parseur and Zapier
Parseur is a powerful email and PDF parsing tool that automates the data extraction from emails and documents. Parseur has a native integration with Zapier and can send parsed data to thousands of applications via Zapier in real time.
Zapier is the most commonly used automation platform by our customers. For example, many customers send document data to Zapier in order to:
Manage their business workflow to include events from emails or PDFs
And, more generally, skip the manual step of copying and pasting text from emails into their applications
Using Parseur together with Zapier, you can extract text from emails and send it anywhere in a perfectly formatted and structured way. Whenever an email comes in with business data, Parseur can extract the data and add it to Zapier in real-time. You can stop manually copying and pasting emails into your apps, saving you time and improving your business automation.
How this Zapier integration works
A new document is received in your Parseur mailbox
Parseur extracts the relevant information and sends the data to Zapier
Zapier formats the data according to your Zap and sends it to your connected application(s)
Step-by-step example: Create a record in Airtable using parsed email data from Google Alerts
We will take an example to show you the step-by-step integration of Parseur and Zapier. But, of course, you can create any workflow with both tools. Let's say that you receive many Google Alerts on a daily basis and you have to go through those alerts manually and input them into Airtable.
As you may have guessed, this process is time-consuming and I'm sure you'd rather spend your time on more productive tasks.
To use this integration, you will need:
Step 1: Create your Parseur mailbox
Parseur is free to start with for a limited amount of emails per month, with all the features available. Once you've signed up for Parseur, create your free mailbox by choosing the "Google Alerts" option.
Step 2: Forward the alerts to the Parseur mailbox
We recommend that you create an auto forwarding rule to send emails automatically from your personal mailbox to the Parseur mailbox.
Step 3: Get the document parsed by Parseur
Once Parseur receives the email, it will be processed automatically with zero manual intervention. Parseur has built-in templates tailored to specific use cases such as real estate, Google alerts, or food ordering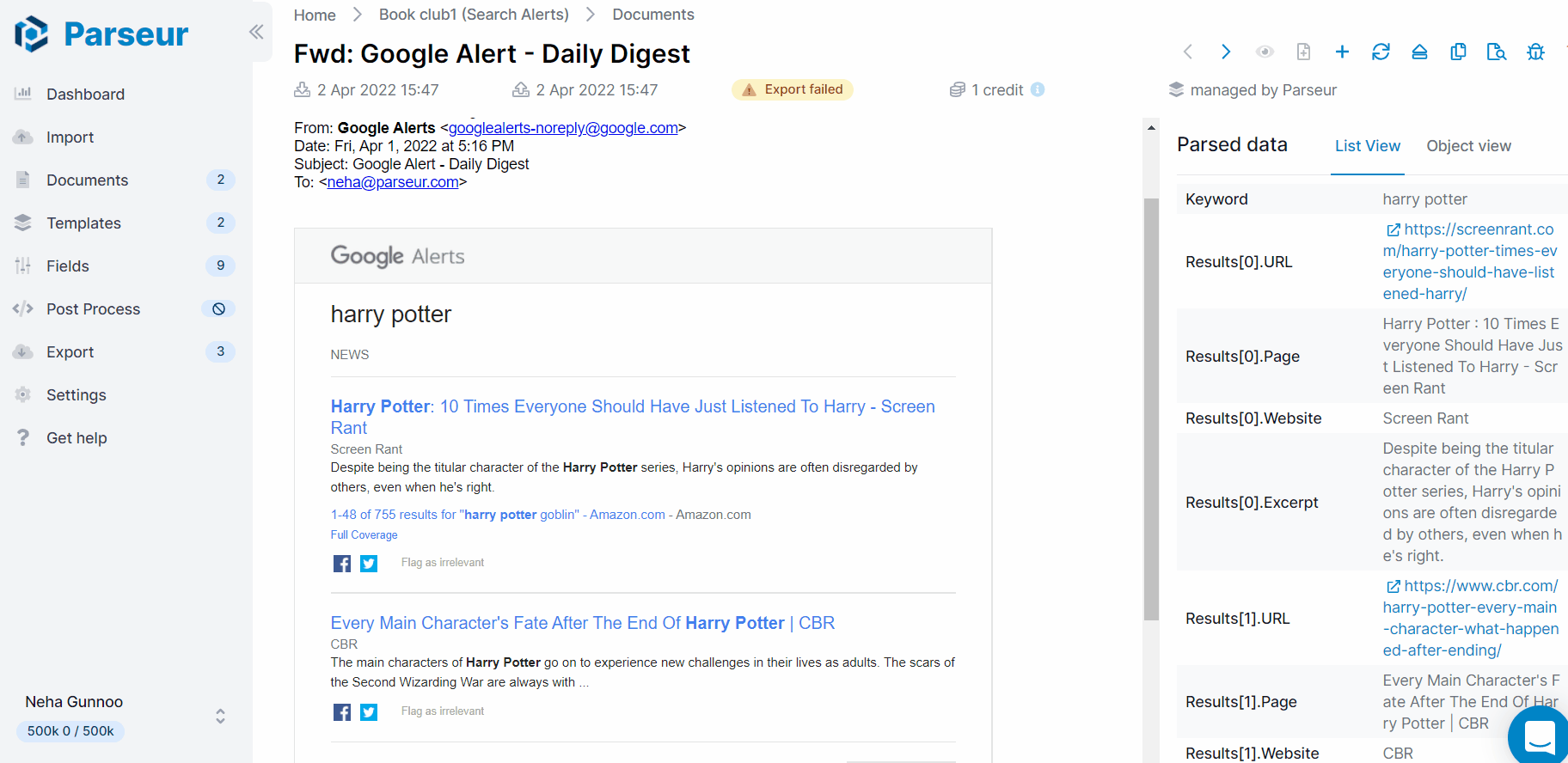 If you need a custom template, you can easily create one by teaching Parseur what to extract.
Step 4: Export the extracted data to Zapier
Your template is ready! Head over to "export", click on "Zapier" and search for "Airtable"
For the purpose of this article, we are using Airtable as an example. But, you can send the parsed data to any application of your choice instantly.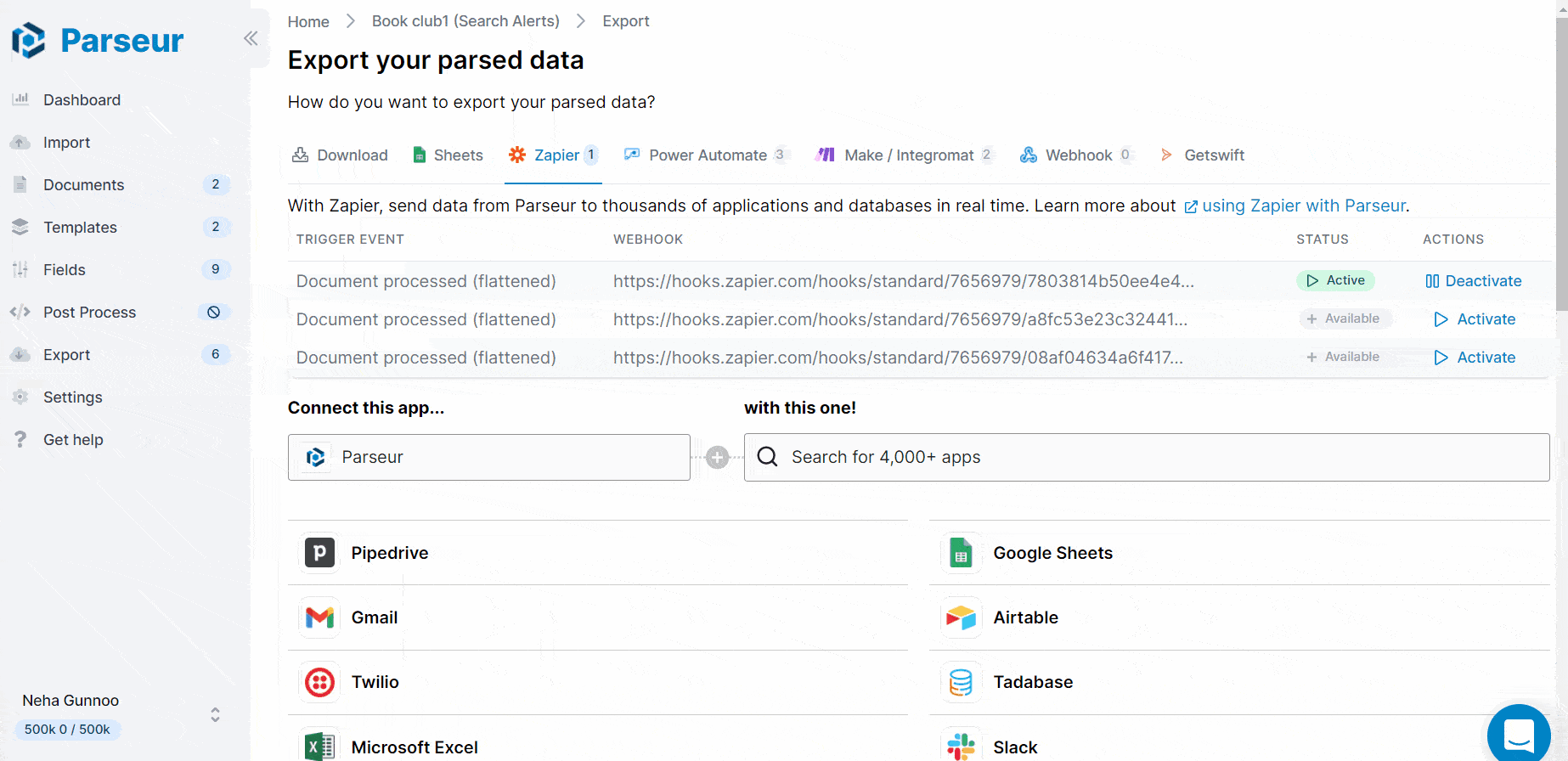 Step 5: Configure Zapier to send the extracted data to Airtable
You will be redirected to your Zapier dashboard where the magic will begin. If you haven't created an account on Zapier yet, you will be prompted to do so.
Connect Parseur with Zapier
With Parseur, you can create unlimited mailboxes. Make sure to select the right mailbox so that Zapier can retrieve the correct parsed data.
Connect Airtable with Zapier
Zapier will prompt you to log into your Airtable account and select the base where you want to export the extracted data.
Customize the fields from Parseur into Airtable
The next step would be to map the correct fields using the parsed data. You just have to select the correct parsed data from the dropdown.
Step 6: Test your Zap
Before you put the Zap on, send a test to check if the extracted data has been sent correctly into Airtable.
If you are satisfied with the test, turn the Zap on. And, you now have an automated workflow from Google alerts to Airtable automatically. Each time your Parseur mailbox receives a search alert, the data will be processed and sent to Airtable automatically.
Zapier: The best no-code integration tool for quick and simple workflows
It's not surprising that Zapier has been named as the best no-code and productivity platform. It's perfect for simple integrations between different applications.
However, if you are looking to create complex workflows, we've reviewed the top three automation tools (Zapier, Make, and Power Automate) to help you decide which one is right for you.
Review from happy customers
"Very easy to use and set up, if you plug it with Zapier you can set up a simple email parsing pipeline in less than one hour." - Proprioo
What is Parseur?
Parseur is a powerful document processing software to extract text from emails, PDFs and documents and automate your workflow. All Parseur features.
What is Zapier?
Zapier is an online automation tool that connects apps together. You can connect two or more apps to automate repetitive tasks without coding or relying on developers to build the integration. More about Zapier.