Send data extracted from documents to Integromat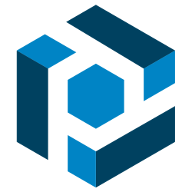 In this article, you will learn how to send extracted data from emails and documents like PDFs to Integromat automatically.
What is Integromat and how does it work?
In simple words, Integromat is an automation software that connects hundreds of applications, CRMs, tools and databases together. With this no-code visual builder, you can automate workflows within seconds. Integromat is free to start with no credit card required.
Integromat provides advanced features to make the most complex scenarios possible. Such features include:
A visual editor to create your workflows, step by step
Access to detailed logs to understand what happens at every execution step (including a way to disable logs for data privacy)
Advanced data processing functions (similar to Excel formulas)
"Routers" that allows your data to flow different execution branches either simultaneously or conditionally based filters or timing
Iterators and Aggregators to respectively split and merge your data along the way
Thousands of ready-made templates to cover most common use cases
And many more!
Why should you integrate Parseur with Integromat?
Parseur is a powerful data entry automation software that facilitates the data extraction process from emails, PDFs and spreadsheets. The parsed data can then be downloaded or exported in real time to any application of your choice via Integromat.
Our customers use the integration of Parseur and Integromat to:
Build a workflow for leads and adds them to a CRM automatically
Track orders from new e-commerce customers
Create a database item in Notion
Export customer information to Google sheets
And so much more!
How this Email to Integromat integration works
The integration can be summarized in 3 main steps as follows:
A new email notification is received in your Parseur mailbox
Parseur extracts the relevant information according to your templates and sends the data to Integromat via a Webhook
Integromat processes the data according to your workflow and send it to any connected application
To use this integration you will need:
We will take the case of a business owner who receives countless leads' details on his website via the contact form. He has to manually go through the emails and extract specific information from them (name, address, phone number) and send them to a shared Google sheet with his team.
As you can see, this process is manual and time consuming. With an email parsing tool like Parseur, he can save countless hours of manual work and have an automated workflow process in place.
Step 1: Create your free Parseur mailbox to collect your email
Parseur is totally and forever free for a limited number of emails sent per month, with all features enabled.
Create my Parseur account
Having a powerful document processing tool can help you automate your business processes, saving you countless hours of work.
Once your account has been created, you will be prompted to create your Parseur mailbox
Choose custom emails (default) for the mailbox type.
Step 2: Forward the lead email to your Parseur mailbox
We recommend that you create an auto-forwarding rule to forward all your emails automatically to the Parseur mailbox.
Step 3: Create your template to extract data from the email
Parseur is a no-code and visual template creation tool . You just have to highlight the specific data and text that you want to extract from the email.
Your parsed results will look like this:
Step 4: Export the parsed data to Integromat via Webhooks
Log in to your Integromat account and click on "scenarios" on your dashboard. We will then choose a webhook to send the extracted data over.
Step 5: Configure Webhook to receive the parsed data
A webhook, also known as HTTP callback, delivers data in real time to other applications. It is how apps can communicate with each other to send information.
Choose the custom webhook and add a new webhook for Parseur.
From there, a webhook URL will be generated so that Integromat can receive the data.
Once you click on "create", re-process your document. This will trigger the webhook.
Head back to your Integromat dashboard and verify if the data structure has been successfully determined.
Step 6: Set up Google sheets as a new module in Integromat
Click on "add new module" and select Google sheets from the list of applications.
Integromat will prompt you to connect with your Google drive account and select the spreadsheet where you need to export the parsed email data.
You will then be able to use the parsed data and customize the data fields for your spreadsheet.
Step 7: Test the scenario in Integromat
Once done, run the scenario once and the extracted data will be sent automatically to Google sheets.
Using Parseur together with Integromat you can extract text from emails, post process the data and send it anywhere in a perfectly formatted and structured way.
What is Parseur?
Parseur is a powerful document processing software to extract text from emails, PDFs and documents and automate your workflow. All Parseur features.
What is Integromat?
Integromat is the glue of the internet connecting different applications and services. Integromat is the most advanced online automation platform that redefines work automation so everyone can get back to what matters the most. More about Integromat.