How to Convert Emails to Excel in 2023?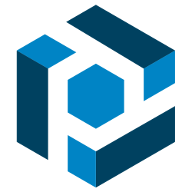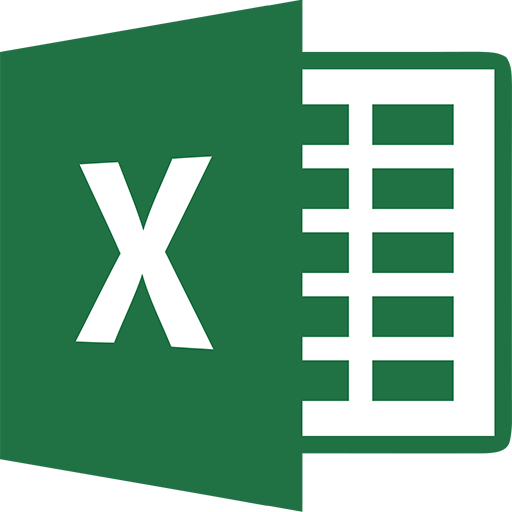 Why export emails to Excel automatically?
Do you find yourself manually filtering important emails in your mailbox?
Do you have to manually copy data in your worksheet?
Do you need to back up important information to an excel file?
If you find yourself in the situations mentioned above, then you need a mail parsing tool to extract email data into an Excel worksheet. In this article, we will show you the steps on how to parse data into Excel automatically with Parseur. You will learn how to:
Parse data in Excel
Copy emails from Gmail or Outlook to Excel
Extracting data from email to Excel
Let's take the example of an online shop that receives hundreds of orders on a daily basis. The PDF orders contain customers' information, item, and price details. You may want to extract specific data and export them to a worksheet shared by your team members.
Those tasks are not only time-consuming but tedious as well. Automating this process will save you time and help you focus on other aspects of your business such as building and maintaining customer relationships, thus increasing sales and revenue in your company. And, this is where an email parsing tool comes in handy.
How to automatically parse data into Excel?
Parseur is a powerful document parser and no-code tool that facilitates the data extraction process from emails and PDFs. The parsed data can be downloaded or exported to Microsoft Excel in real-time via Zapier or Power Automate.
Using Parseur as an email to excel data extraction tool will only scale up your business! With Parseur by your side, you can have an automated workflow process right from the moment you receive an email from a customer.
For example, some of our customers send email data to Excel to:
consolidate answers to a survey or web form
view consolidated Google Alerts reports
export a backlog of emails from their mailbox
An email to excel tool will also enable you to extract email file attachments such as PDFs from an Excel spreadsheet. With a mail parser, copying emails from Outlook or Gmail to Excel becomes easy!
We will cover both the integration of Parseur with Zapier and Power Automate in this article. You will need:
Your Parseur mailbox
A Zapier account
An Office 365 account
Your Power Automate account
Step 1: Create your free Parseur mailbox to receive your email
Parseur is completely free for a limited number of emails sent per month, with all features enabled. Click on the link below to create your Parseur account.
Create my Parseur account
Having a powerful email parsing tool can help you automate your business processes, saving you countless hours of work.
Create your mailbox and select Generic leads for the mailbox type.
Step 2: Forward your email to your Parseur mailbox
You will receive an email address where you can forward your email. This is your Parseur mailbox. The email will arrive within 10 seconds!
Forwarding email from Gmail
Automate Gmail forwards to your Parseur mailbox. This way, any new email received in your Gmail will be automatically sent to Parseur and processed!
Step 3: Create a template to extract data from your email
Parseur is template-based, which means that no parsing rules need to be created to extract data like other email parsers. We also offer unlimited ready-made templates for specific use cases. The key here is to teach Parseur which specific data you need by highlighting it and creating data fields for it.
Your parsed results will look like this:
Step 4: Download the extracted data to Microsoft Excel
The extracted data can be downloaded from your Parseur mailbox to Excel automatically. Go to "export" and click on "download"
Bonus: Add a new row to a table in Excel online spreadsheet via Power Automate in real time
Power Automate (previously known as Microsoft Flow) is a cloud-based system that enables you to create automated workflows across different applications. You can send, process, and receive data from Microsoft applications like Outlook, Excel, SharePoint, Dynamics 365, SQL Server, and others.
Go to "export" and "MS Flow" and click on "create a new flow"
You will be redirected to your Power Automate account. Click on "new flow" and "automated cloud flow"
Name your flow and choose "new document processed" in Parseur as the flow's trigger
Once your Parseur account is connected, you can then choose your Parseur mailbox; the one where you will export parsed data to Power Automate and Excel Online as the action.
The action will be to "add a row into a table" in Excel online. You will be asked to connect your online Excel account with Power Automate.
After the connection, you will be able to customize the columns using the extracted data from Parseur.
Once your flow has been saved in Power Automate, go back to your Parseur mailbox and reprocess the document. You will see that the parsed data has been added automatically to the Excel sheet.
For more information, check out our support article about setting up your Power Automate integration.
Even more automation: Update a row in your Excel sheet via Zapier
Zapier is a cloud automation tool that connects apps. You can connect two or more apps to automate repetitive tasks without coding or relying on developers to build the integration.
Let's say that one of your customers had wrongly written their website's name on the contact form. They have now sent you an email to modify their records. You can just update the field automatically with the integration of Parseur and Zapier!
Click on "Export", "Zapier" and search for "Excel"
At this point, you will be redirected to your Zapier account. You may then create a new Zapier account or log into your existing one.
Zapier will ask you to sign in to your Parseur account and select the mailbox where the data has been extracted.
Once the Parseur mailbox has been connected, Zapier will contact the Parseur API to retrieve the parsed email data.
Now, it's time to connect with your Microsoft Excel account.
Choose Microsoft Excel as the "App" and "Update Row" when asked to choose the "Action Event"
Once your MS Excel is connected with Zapier, select the row that you need to update.
Once you've filled in the column that you want to update, you can send a test to update the row with the extracted data.
Once you are satisfied, turn the Zap on! Updating rows automatically in your excel sheet can save you countless hours of manual work.
Transferring data to Excel does not have to be a time-consuming and complex task. Exporting or organizing email data in an Excel table using Power Automate or Zapier can provide you with an automated workflow and help you save time and resources. It will also improve the data on your Excel worksheet where you will have zero human errors. As a powerful data extraction tool, Parseur can automatically capture emails and attachments to an Excel spreadsheet within minutes. This automated workflow will only scale your business!
If you want to send data to Google Sheets as well, you can check out our tutorial video below:
What is Parseur?
Parseur is a powerful document processing software to extract text from emails, PDFs and documents and automate your workflow. All Parseur features.
What is Excel?
Microsoft Excel is the #1 spreadsheet application. Developed by Microsoft for Windows, macOS, Android, and iOS, it features calculation, graphing tools, pivot tables, and a macro programming language called Visual Basic for Applications. More about Excel.
What is Power Automate?
Microsoft Power Automate (also known as Microsoft Flow) is a tool that integrates cloud-based apps and services so they interact with each other seamlessly. In particular Flow makes it easy to send, process and receive data from Microsoft applications (like Outlook, Excel, SharePoint, Dynamics CRM, SQL Server and many more).