Automate invoice processing in QuickBooks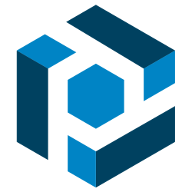 Tired of manually creating sales receipts in QuickBooks? Set your accounting on autopilot by automating invoice and receipt processing with Parseur and Zapier!
Whether you are a freelancer or you have a small or midsize business, Intuit QuickBooks will help you get the work done with all the features. It offers both on-premises applications and cloud-based versions.
In this integration article with Zapier, we will show you how to automatically create a sales receipt in QuickBooks online from your emails.
Benefits of automating your QuickBooks accounting
Using a mail parser can save you countless hours and improve your workflow process and Parseur is the best email parser on the market to integrate with QuickBooks.
Parseur is a powerful document parsing service that automates data extraction from emails and PDFs. The parsed data can either be downloaded or sent to any application of your choice using Zapier.
With the integration of QuickBooks and Parseur, you will be able to accomplish the following actions automatically and in real-time:
Add a new invoice (with line item support)
Add a new sales receipt (with line item support)
Add a new estimate
Add a new expense
Add a new invoice
Add a new purchase order
Add a new vendor
Update an existing customer's details
Let's take the case of Adolfo, who owns a clothing shop. Adolfo's mailbox is always full of emails, invoices, purchase orders, and other relevant email attachments. Each time he receives a paid invoice from a customer, he needs to extract specific details from the invoice and create a sales receipt manually in QuickBooks.
It is time-consuming for him as he needs to look after other aspects of his shop as well. Adolfo would like to have an automated workflow process from the moment he receives an invoice via email until the creation of the sales receipt in QuickBooks.
Steps to integrate QuickBooks with Parseur
What you will need:
Your QuickBooks account
A Parseur account
A Zapier account
Step 1: Sign up for your free plan and create your Parseur mailbox
Parseur is totally and forever free for a limited number of emails sent per month, with all features enabled.
Create my Parseur account
Having a powerful document processing tool can help you automate your business, saving you countless hours of manual work.
Once your account is created, you will be automatically redirected to the Parseur application to create your mailbox. Parseur is a visual template tool that has a built-in library of templates for different use cases that will automatically process the data extraction.
For this article, we will select the option Custom emails and attachments to extract data from your PDF invoices.
Step 2: Forward your invoice to your Parseur mailbox
You will receive an email address so that you can send your emails and attachments to your Parseur mailbox.
You can also set up an auto-forwarding rule to forward all your emails automatically to the Parseur mailbox. For best results, we recommend forwarding your emails from your original email client (Gmail, Yahoo, etc.) and not from your phone or desktop email client (Apple Mail, Outlook, etc).
Step 3: Extract accounting data to send to QuickBooks
You do not need to create any parsing rules for the data extraction process as Parseur is Point & Click!
The integrated template editor will help you to create a template easily and quickly. You just need to highlight the specific information that you want to extract and create data fields for them.
The parsed results will appear like this: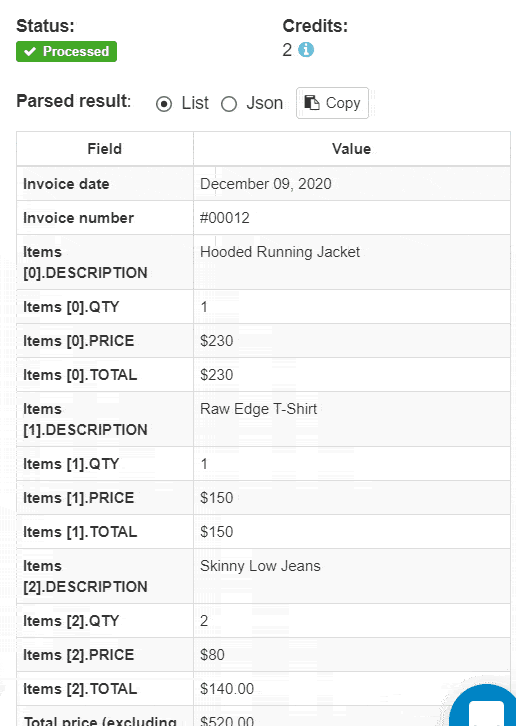 Step 4: Send extracted invoice data to QuickBooks
As mentioned above, the parsed email data can be sent to any application that you want.
Zapier is a cloud automation tool that connects two or more apps together so as to automate repetitive tasks without coding.
If you cannot find QuickBooks in the search results, click on "create zap" and you will be redirected to your Zapier dashboard.
Connect Parseur with Zapier
Since you are adding a new sales receipt (with line items), choose "new document processed (with list items)" as the trigger event.
Choose your Parseur mailbox so that Zapier can retrieve the extracted data.
Connect QuickBooks with Zapier to create your sales receipt
Choose "app" as QuickBooks and "action event" as Create sales receipt
Then, you will be asked to sign in to your QuickBooks account.
Once connected, you will be able to customize the data fields using parsed data from Parseur to create the sales receipt in QuickBooks.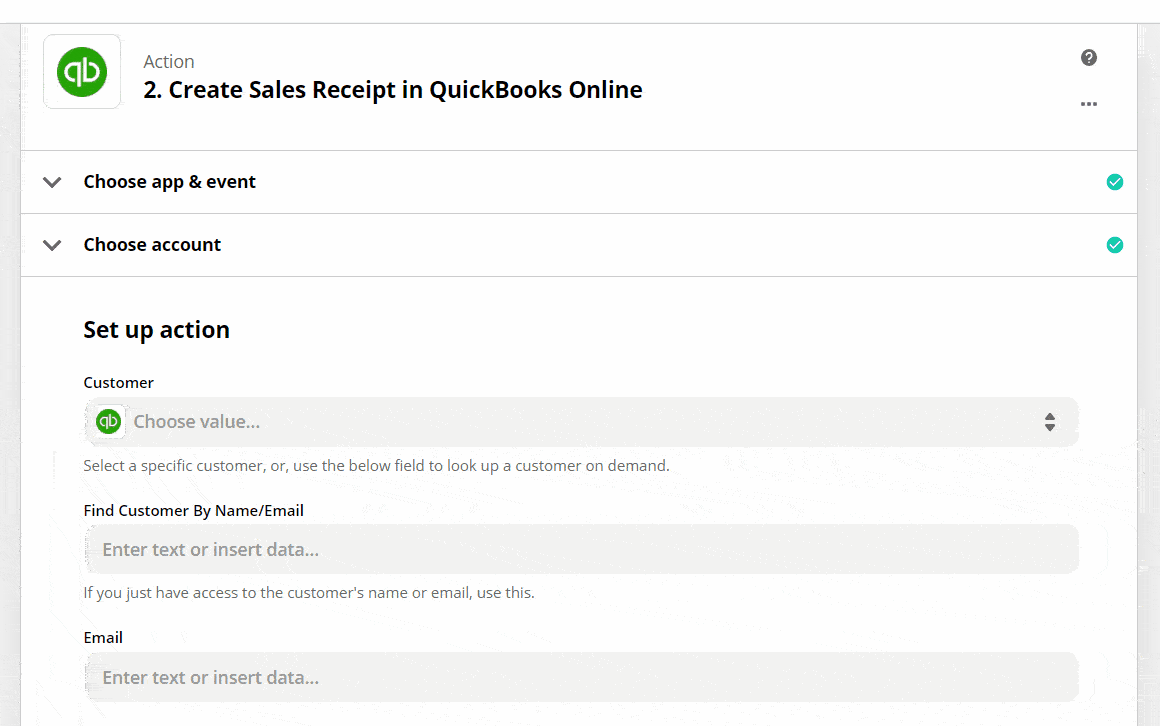 Step 5: Test if a new sales receipt is created when a new invoice is received in Parseur
Test the integration before you turn the Zap on!
And that's it! You have now automated your accounting process for QuickBooks.
What is Parseur?
Parseur is a powerful document processing software to extract text from emails, PDFs and documents and automate your workflow. All Parseur features.
What is QuickBooks?
QuickBooks is an accounting software package developed by Intuit. Create invoices, organize your expenses, maintain cash flow, generate profit and loss reports with QuickBooks. More about QuickBooks.
What is Zapier?
Zapier is a cloud automation tool that connects apps together. You can connect two or more apps to automate repetitive tasks without coding or relying on developers to build the integration.