Automatically create contacts in Wealthbox CRM from email data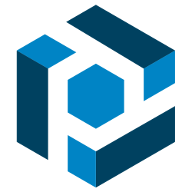 If you've stumbled on this integration article, then I have 3 questions for you:
Do you create and store contacts in Wealthbox CRM?
Do you receive leads' information in your inbox?
Do you manually add each lead as a new contact in the CRM tool?
If you've replied "yes" to all the questions, then we are going to show you how to automatically create new contacts in Wealtbox.
What is Wealthbox?
Wealthbox is the number one CRM for financial advisors. It provides a collaborative platform that facilitates interaction between prospects, customers and colleagues.
They have features such as:
Wealthbox has a free 14-day trial and its first plan starts at $45/user per month __
As a financial advisor, how does the integration of Parseur and Wealthbox help me?
Let's say someone leaves their details through the contact form on your company's website. You receive that information via email. You can create an auto-forwarding rule from your personal inbox to Parseur mailbox.
Parseur receives that email and extract specific data such as the lead's name, phone number and email address.
Parseur sends the parsed data to Zapier.
Zapier creates a new contact in Wealthbox automatically
To use this integration you will need:
Step 1: Create a Parseur mailbox to receive the lead email
Parseur has several mailboxes developed for specific use cases. For this integration article, we will create a "generic leads" mailbox.
Once done, forward one of your emails to that mailbox.
Step 2: Create a lead parsing template
Just highlight the data that you want to extract and create data fields for it.
Click on "create template" and you'll notice that the data will be processed within seconds.
Step 3: Export the data to Wealthbox
Head over to "export", click on "Zapier" and search for "Wealthbox" and, it will open the Zapier dashboard.
The trigger should be Parseur and "new document processed"
The action should be Wealthbox and "create new contact"
Step 4: Connect Parseur with Zapier
Login to your Parseur account and choose the mailbox where Zapier will retrieve the parsed data.
Step 5: Connect Wealthbox with Zapier
The next step is to log in to your Wealthbox account and provide the API key to Zapier.
Note: You'll have to contact Wealthbox support to access the API key.
Once done, you will be able to customize how to add the contact using the parsed data.
Step 6: Send a Zapier trigger to Wealthbox
Send a Zapier test to verify whether the contact has been created successfully.
From now on, every email will be processed and every lead will be added as a new contact in Wealthbox.
By integrating Parseur, Zapier, and Wealthbox, we have created an automated process that not only saves time but also reduces the chances of human error. This integration can help organize customer relationships and interactions seamlessly, providing valuable time to focus more on strategic tasks.
What is Parseur?
Parseur is a powerful document processing software to extract text from emails, PDFs and documents and automate your workflow. All Parseur features.
What is Wealthbox?
Wealthbox is a leading CRM software application that helps financial advisors manage their clients and collaborate as a team. More about Wealthbox.
What is Zapier?
Zapier is a cloud automation tool that connects apps together. You can connect two or more apps to automate repetitive tasks without coding or relying on developers to build the integration.