Create a to-do in basecamp from emails or PDFs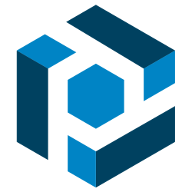 Have you ever experienced the perfect combo? Like tapas and sangria in Spain or pasta and red wine in Italy? Well, brace yourselves, because the integration of Parseur and Basecamp is about to enter that hall of fame!
That's the power-packed duo we're about to delve into; so hold on to your seats and keep reading.
Basecamp: More than your average project management tool
Basecamp is an organized and easy-to-use platform where you can:
Create to-dos
Stay on top of your messages
Store, share and discuss files
Schedule tasks
Basecamp is a combination of Slack, Asana and Google Workspace. You can access Basecamp from everywhere; iOS, Android, Mac, Windows and the Web. The project management software is integrated with hundreds of applications including Parseur.
What are Basecamp's pricing plans?
The PM tool has two plans; one for freelancers/smaller teams and one for larger companies.
The first plan starts at $15/user/month and the other enterprise version is at $299/month.
Why integrate Basecamp with Parseur?
To maximize efficiency, of course! Life's short, and it's better to spend it on some cool beers in Brussels than on manual data entry tasks.
I'm sure you receive many documents in every format or layout on a daily basis. Those documents may be invoices or emails that require you to input them into Basecamp for tracking.
Of course, you can manually input them into the tool or you can be smarter and let Parseur do the boring tasks for you.
Oh! And, if you're new to Parseur, just know that it's one of the best AI parsers on the market right now.
Brewing the magic potion: Parseur + Basecamp
Do you want to learn how to integrate Parseur and Basecamp? It's actually one of the simplest integrations, and it involves our friend Zapier.
What will you need for this integration?
Create a Parseur mailbox
Parseur has a free plan to get you started with all the features . Our AI engine is tailored to different use cases. Depending on what type of document you have, choose the correct mailbox.
Drag and drop one of the documents into your mailbox. You must have noticed that documents get uploaded within seconds. For this integration article, we'll use a PDF invoice.
Trust the AI parser
List the fields that you need to extract (for example, invoice number, invoice date, grand total and customer name). The AI parser will extract those data automatically and it can adapt to any layout.
Connect Parseur with Zapier
Once you have the parsed data ready, it's time to call our friend, Zapier. Parseur has native integration with Zapier which means that Zapier will always be there for us.
Go to export, click on Zapier and search for Basecamp.
Once you click on it, you will be redirected to the Zapier dashboard. Choose the correct Parseur mailbox (if you have multiple) so that Zapier can retrieve the parsed data.
Connect Basecamp with Zapier
Tell Zapier what kind of integration you need; for example, here we want to create a to-do from the invoice data
You'll need to provide Zapier access to Basecamp.
From there, you'll be able to customize the To-do with data extracted by Parseur.
Send a Zapier test to Basecamp
Send a Zapier test to verify whether the To-do has been created successfully.
Note: Those integration steps are done only once. Once the workflow between Parseur and Basecamp is set up, each time Parseur receives a PDF, it will be processed and sent automatically to Basecamp.
Gone are the days of manual document parsing interruptions or scattered project management. With this dynamic duo, it's like having your own digital superhero team, always on standby and ready to boost your workflow.
Until next time, keep integrating, keep innovating, and most importantly, keep having fun while doing it!
What is Parseur?
Parseur is a powerful document processing software to extract text from emails, PDFs and documents and automate your workflow. All Parseur features.
What is Basecamp?
Basecamp is a project management and collaboration tool to plan projects, and keep track of progress. More about Basecamp.
What is Zapier?
Zapier is a cloud automation tool that connects apps together. You can connect two or more apps to automate repetitive tasks without coding or relying on developers to build the integration.