Do you often configure Parseur on behalf of your clients? Or maybe you know people who could benefit from using Parseur? Then, you should join our affiliate program!
What is Parseur Affiliate Program?
Parseur's Affiliate Program offers an opportunity for third-party integrators, freelancers, marketing experts, and SEO specialists to be rewarded for bringing leads to Parseur that will convert into paying users.
As part of the Parseur affiliate program, we will give you 20% of the lifetime revenue generated by the customers you refer to us.
Terms and Conditions of our Affiliate Program
By joining our affiliate program, you agree to the following:
You will exclusively refer third parties.
You will NOT use your referral code to refer your own Parseur account (or that of your immediate network and family).
You will NOT advertise Parseur through spamming campaigns or unsolicited emails.
You will NOT run ads promoting Parseur on Ad Networks such as Google Ads, Bing Ads, etc. without express written consent from a Parseur executive.
Parseur reserves the right to terminate any account and suspend any pending commission, that we find to be engaging in improper or unethical behavior in connection with our affiliate program, at our sole discretion.
How to sign up for our Affiliate Program?
We have partnered with Linkmink, an affiliate platform specializing in referrals for SaaS services like Parseur.
Get started by clicking on the link below:
LinkMink will create a referral link to Parseur especially for you. Communicate this link to the people you want to refer. You can also add that link to your website or as part of a marketing campaign, for example.
Anybody registering to Parseur after using your link will be attached to your account. Once they become a paying customer, you'll get a commission on the revenue earned.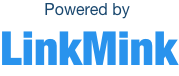 Frequently Asked Questions
How can I track my referral performance?
LinkMink gives you a dashboard where you can track your leads and earned commissions in real-time.
How do I get paid?
You will get paid through the PayPal account you indicated in your LinkMink account.
I have referred somebody without using my referral link
Contact us mentioning the email address of your referred customer, and we'll link it up to your referral account.
Can I refer my own account?
No, you can only refer third party accounts.
I have another question
Contact us, and we'll be happy to help answer any question you may have.
last updated on