Send email data to any API via a webhook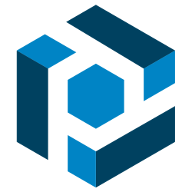 Extract text from emails and send it to any application using webhooks
Parseur is a powerful email parsing software that can extract text from your emails automatically. Once the data is extracted, you can send it to an API using our integrated webhook system. A webhook is the de facto modern standard for exchanging data in JSON between applications via an HTTP POST.
Using Parseur combined with webhooks, you get endless opportunities to automate your document data entry process and integrate it into your workflow. Move away from manual copy/paste data entry and embrace a fully automated and real time data extraction pipeline!
How does this Email to Webhook integration work?
A new email or document is received in your Parseur mailbox
Parseur extracts the relevant information
Parseur POSTs the data as JSON to the URL of your choice using a webhook
You keep control of what is happening at all times with detailed event log reports.
What you will need
Webhooks are natively integrated into Parseur.
To use this integration you will need:
A Parseur account with a configured mailbox
A server that accepts JSON data via HTTP POST
Read more: how to set up webhooks with Parseur.
What is Parseur?
Parseur is a powerful document processing software to extract text from emails, PDFs and documents and automate your workflow. All Parseur features.
What is Webhook?
A webhook is used to exchange data between applications and servers using their API. A webhook is a notification event (via HTTP POST) that gets triggered every time a new document is parsed by Parseur and will send the parsed data as JSON. More about Webhook.