Update Microsoft Dynamics CRM with data received by email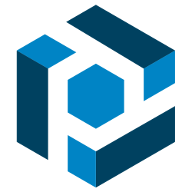 Send text extracted from emails like leads or contacts to Dynamics 365 CRM using Parseur
Microsoft Dynamics is a jack-of-all-trades CRM that allows you to manage all aspects of your company in a familiar Microsoft environment. Parseur is a popular email parsing solution to extract text from your emails automatically in just a few clicks. Bringing the two together, you can automatically create or update leads in Dynamics 365 using text extracted from emails.
For example, some of our customers send email data to Microsoft Dynamics to:
create a lead after it registers on their website or via a web form
update a lead when it sends a support request via email
add a contact after customer makes a purchase
Using Parseur you can extract text from any email and send it to your Dynamics dashboard in real time as perfectly structured data. You can stop manually copying and pasting emails into your CRM, saving you time and improving your business automation.
How this Email to Microsoft Dynamics integration works
A new email notification is received in your Parseur mailbox
Parseur extracts the relevant information and sends the data to Microsoft Flow
Flow sends the data to your Dynamics CRM account
What you will need
To use this integration you will need:
What is Parseur?
Parseur is a powerful document processing software to extract text from emails, PDFs and documents and automate your workflow. All Parseur features.
What is Dynamics CRM?
Microsoft Dynamics is a line of integrated, adaptable business management solutions that enable companies to make important business decisions with greater confidence in a familiar Microsoft environment. These solutions automate and streamline financial, customer relationship, and supply chain processes in a way that can help you drive business success. More about Dynamics CRM.
What is Power Automate?
Microsoft Power Automate (also known as Microsoft Flow) is a tool that integrates cloud-based apps and services so they interact with each other seamlessly. In particular Flow makes it easy to send, process and receive data from Microsoft applications (like Outlook, Excel, SharePoint, Dynamics CRM, SQL Server and many more).