Send data to your Bubble app automatically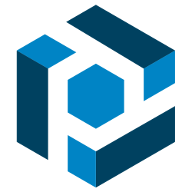 Do you use Bubble to create web applications? Do you get a flood of emails every time a new user registers for your app? Do you have to manually upload those leads or customers into your Bubble application?
What a time-consuming process! The good news is that you can automate this whole process with Parseur. Do you want to know how? Keep on reading.
What can I build with Bubble?
Bubble prides itself on "building anything without code." It provides mobile-friendly layouts and pre-built templates to create web applications. You may even develop sites like AirBnB or Facebook. With Bubble, users have complete control over the design, layout, and functionality of their online apps.
Bubble also provides comprehensive learning materials and coaching to help you get the most out of Bubble.
Bubble vs other website builders
WordPress, Wix, and Squarespace are website builders rather than web application builders. Bubble specializes in developing complicated web apps without the need for coding.
Why integrate Bubble with Parseur?
Consider the following scenario: you've created a cool application on Bubble and you constantly have emails from people sending you their contact information for registration.
Sure - you can manually create their profile on Bubble but, this process takes time and you'd rather focus on growing your business.
The solution - integrate Bubble with Parseur!
Parseur is a powerful email parsing tool that extracts data from emails automatically. The email parser is integrated with 1000+ applications via Zapier, Make and Power Automate.
Step 1: Create a free Parseur mailbox
Parseur has a free plan to start with all the features available. Depending on your industry, Parseur offers built-in templates for different use cases, such as food ordering, job search, Google Alerts, among others.
You can also create a custom template where you teach Parseur which data to extract.
Step 2: Forward your emails from Bubble to Parseur
Create an auto-forwarding rule from your inbox to Parseur's mailbox so that all emails from Bubble are automatically forwarded to Parseur.
Step 3: Create a custom template
Parseur is integrated with advanced technologies such as AI OCR, Zonal OCR and Dynamic OCR.
Using AI-assisted templates and ready-made fields, highlight the specific information that you need and create data fields for it. Just like with Bubble, you don't need to use any coding with Parseur.
Step 4: Verify the parsed data
Verify if the extracted data is the same as you wanted it to be.
Step 5: Connect Parseur with Bubble API
Head over to your Bubble editor, click on data and create a custom data type. Add all the fields which match in your Parseur template
Once done, click on "settings", "API" and ensure that the correct data type is checked.
Copy-paste the URL to create a new Webhook in your Parseur mailbox. Don't forget to add /contact at the end of the URL so that it knows which data type you're referring to.
Once done, re-process your email and verify whether the data has been sent to Bubble.
You can refer to Bubble documentation if you're having any difficulty.
What is Parseur?
Parseur is a powerful document processing software to extract text from emails, PDFs and documents and automate your workflow. All Parseur features.
What is Bubble?
Bubble is a no-code and visual programming platform for building web applications. Founded in 2012, it was designed to help non-technical users who want to create complex online web applications without coding. More about Bubble.